Jackson County grand jury indicts Catholic Diocese, Bishop Finn
Posted:
Updated: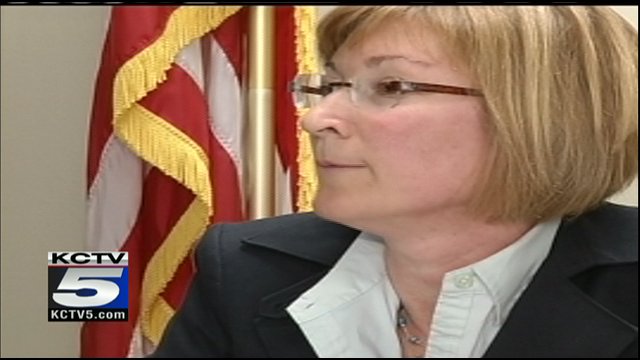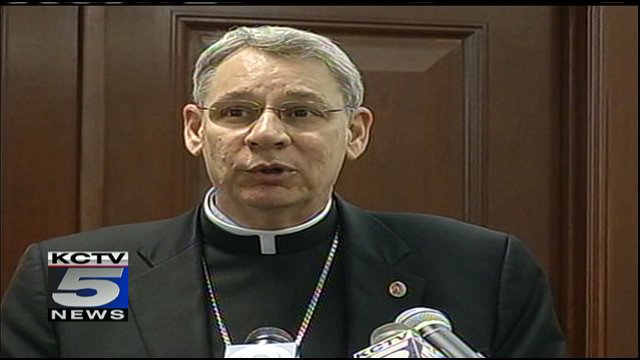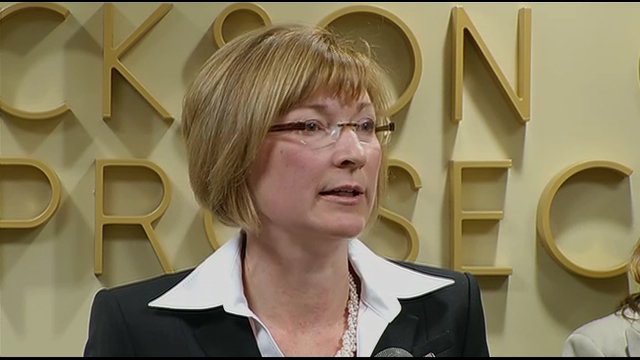 Inside azfamily.com

More>>

Statement from Prosecutor Jean Peters Baker

More >
KANSAS CITY, MO (KCTV) -
The Kansas City area Catholic Diocese and Bishop Robert Finn face misdemeanor charges for the handling of a priest accused of possessing child pornography.
This is the first time a bishop in the United States has faced charges for allegedly protecting a suspected abusive priest.

A Jackson County grand jury cited the Diocese of Kansas City-St. Joseph and Finn each with one count of failing to report suspected child abuse. The grand jurors said diocese officials and Finn had reasonable cause to believe that Father Shawn Ratigan was taking sexually explicit pictures of children.

Prosecutor Jean Peters Baker said Friday afternoon that even though they were Class A misdemeanors charges that should not diminish the significance of the allegations.

"This is a significant charge," she said. "It is about protecting our children."
She said she wants to ensure "there are no other future failures to report resulting in other unsuspecting victims."

In a statement, the diocese and Finn deny the allegations and entered not guilty pleas Friday.

"Bishop Finn denies any criminal wrongdoing and has cooperated at all stages with law enforcement, the grand jury, the prosecutor's office and the (former U.S. Attorney Todd) Graves Commission," said Gerald Handley, an attorney for Finn.
In his own statement, Finn said he will meet the charges "with a steady resolved and a vigorous defense."
He asked for prayers.
"With deep faith, we will weather this storm and never cease to fulfill our mission even in moments of adversity," Finn said.
The penalty for conviction of a Class A misdemeanor is a fine up to $1,000 and up to one year in jail. The diocese would only be subject to fine, not a jail sentence.

Ratigan faces criminal charges in both Clay County Circuit Court and federal court related to possessing child pornography. He has denied the allegations.
Several of Ratigan's alleged victims and their parents have sued Ratigan, Finn and the diocese.
Missouri law requires certain individuals to report to authorities suspected child abuse.
The indictment says the diocese and Finn "had reasonable cause to suspect a child may be subjected to abuse due to previous knowledge of concerns regarding Father Ratigan and children; the discovery of hundreds of photographs of children on Father Ratigan's laptop, including a child's naked vagina, upskirt images and images focused on the crotch; and violations of restrictions placed on Father Ratigan; and knowingly failed to immediately report such suspected abuse to the Missouri Children's Division."
The grand jury indicted the diocese and Finn on Oct. 6. The prosecutor said the indictments weren't unsealed until Friday because Finn was out of the country until Thursday night.
Finn previously has said he made some failings in handling complaints against Ratigan, including saying that he was unaware that a principal had complained about Ratigan's behavior around children more than a year before Ratigan was arrested in May.
But the parents of one of Ratigan's alleged victims said in court documents that Finn purposefully concealed the principal's report to protect Ratigan, the diocese and himself "from scandal."
A computer technician told authorities he discovered pornography on a computer used by Ratigan in December 2010. The computer was given to diocese officials who did not immediately contact authorities.

Copies of the image were made but the laptop was turned over to Ratigan's family, who then destroyed the laptop, according to investigators. A church official in December described a single picture over the phone to a police officer, investigators have said.
The diocese didn't give the images to police until May. In the ensuing months, Ratigan remained with the diocese. Diocese officials have said they contacted police in May after Ratigan ignored warnings to stay away from children, including on St. Patrick's Day and Easter Sunday.
Ratigan tried to commit suicide after the computer repairman found the pictures, according to court records. A suicide note was found in which Ratigan expressed sorrow for the harm he had caused the church, children and his family, according to court records.
Grand jurors said the diocese and Finn should have contacted authorities in mid-December once the computer technician raised issues about allegedly hundreds of sexually explicit pictures of children being on the computer.

To read previous coverage, click here and here and here and here and here.

Copyright 2011 KCTV. All rights reserved.