Missing girl's mother, father have troubled past
Posted:
Updated: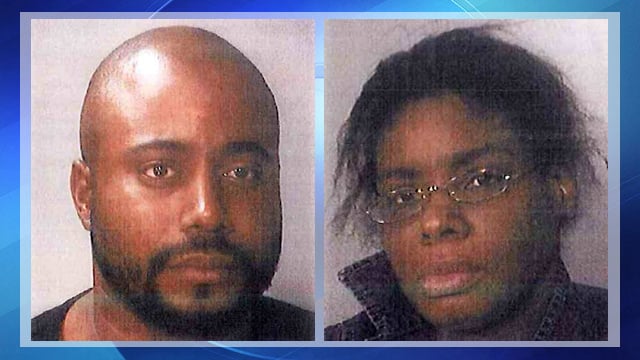 George Shockley and Jerice Hunter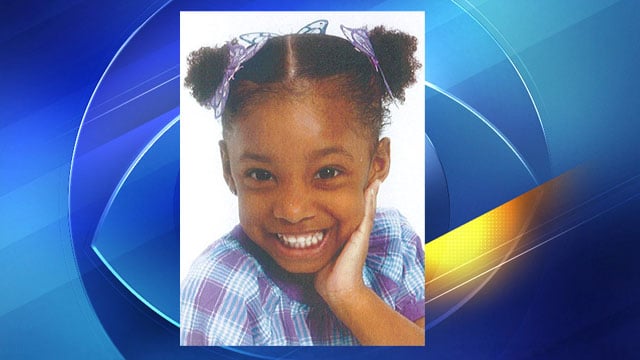 Jahessye Shockley
Inside azfamily.com

More>>

The Glendale Police Department has issued an Amber Alert for Jahessye Shockley. She was last seen Tuesday afternoon. If you have information, contact Glendale PD at 623-930-3000.

More >
PHOENIX (CBS5) -
As the search goes on for 5-year-old Jahessye Shockley, who was last seen Tuesday afternoon in Glendale, we're finding out more tonight about the family.
Each time we have seen Jahessye's mom she has been crying and appears distraught.
Police tell CBS 5 she is cooperating fully with investigators. They also say a search of the apartment where the little girl lives with her mom and three siblings turned up no evidence of violence or foul play.
But CBS 5 News uncovered a troubling past of both little Jahessye's mother and father.
The booking photos of Jahessye's mom, Jerice Hunter and the child's biological dad, George Shockley, were taken after the pair was arrested in October of 2005 in northern California by Vallejo police.
The couple was booked for what they call in California inflicting injury on a child, felony child abuse.
Police tell us at least three kids were put in protective custody as a result of that arrest.
Documents from 2005, before Jahessye was born, say Hunter abused her other children-including a 3-year-old, beating them so badly with extension cords she left welts.
In fact, the court said she "never, ever should have had children."
She allegedly punched her older children and whipped them with sticks.
The Solano County district attorney said Hunter entered into an agreement that dropped the more serious torture charged and convicted her of four counts of child abuse. The DA says she was sentenced on Aug. 22, 2006, to 8 years in prison. They gave her 243 days credit and because she had no serious prior convictions, California law allowed her to be released in May of 2010 after serving 50 percent of her sentence. She was then put on parole which expired in June of this year.
George Shockley is a registered sex offender and is currently serving time in a California prison. The Solano County district attorney said Shockley was sentenced to 12 years in prison on Sept. 8, 2006.
"We are aware of relatives' histories as well as father's histories," said Glendale Police Sgt. Brent Coombs.
Vallejo police told CBS 5 News they also had contact with Hunter for similar accusations of harming a child the year before in 2004.
Court records shows Hunter has children from at least three different fathers.
CBS 5 spoke with Jahessye's grandmother Thursday. She would not speak about her daughter's criminal past, but did not deny it was troubled.
Glendale police told CBS 5 that no one has been ruled out in the girl's disappearance.
"Everyone is a person of interest," Coombs said.
Coombs was asked the whereabouts of Hunter's other children.
"The other children are, I believe, with family members," Coombs said.
A spokesperson for Child Protective Services said they had been consulted, and that none of the children had visible signs of injuries.
Stay with KPHO.com and CBS 5 for the latest on this developing story.
Copyright 2011 KPHO. All rights reserved.