Phoenix "johns" arrested in national crackdown
Posted:
Updated: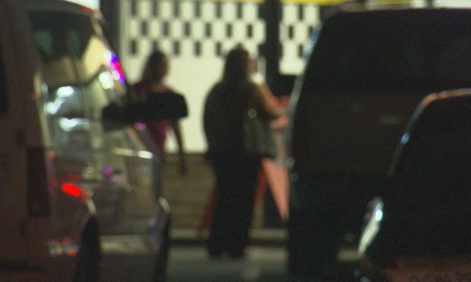 Phoenix police took part in a national anti-prostitution effort spearheaded by the sheriff's office in Cook County, IL.
The National Day of Johns Arrests pilot program was launched last week with eight different police agencies across the country taking part.
Female undercover officers posed as decoys, and according to Cook County coordinators, it rarely took more than a few minutes for them to get propositioned by someone willing to pay for sex.
Phoenix police confirmed they targeted three different parts of the city, arresting 24 alleged "johns" Thursday and Friday of last week. The men's cars were impounded, and they could owe nearly $75,000 in fines.
"We don't want them to commit this crime again. That is the ultimate goal here," said Sgt. Steve Martos of the Phoenix Police Department.
The cost to the men is not just financial: 16 of the men were married.
"This could be one of those things that breaks up a marriage, breaks up a home, (and) affects children," said Martos.
Organizers said more than 200 "johns" were arrested during the coordinated effort last week. Los Angeles police reported 30 arrests and Cook County authorities reported 40 arrests over three days. Cincinnati police arrested 32 alleged johns in two days. Aurora, IL police made eight arrests in one day. Newport News, VA police arrested 27 men in three days, and Las Vegas police arrested 51 people in four days.
"If you get rid of demand, the supply will dry up," said Marian Hatcher, Special Projects Assistant of the Cook County Sheriff's Office. "It is time for those people out there soliciting commercial sex from men, women boys and girls to be held accountable."
Hatcher said plans are in the works to expand this program to additional cities across the country.
Copyright 2011 KPHO. All rights reserved.