Big changes confront Child Protective Services
Posted:
Updated: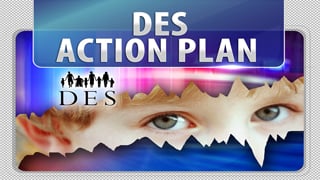 After weeks of wondering what would be done to fix Child Protective Services, it appears Arizonans have their answer.
It comes in the form of an action plan from Gov. Jan Brewer and DES Director Clarence Carter.
The plan points out the problems at CPS that nearly 10,000 cases last month alone hadn't been closed. More than 450 open investigations show three or more reports of abuse within a two-year period.
Experts agree with the plan's findings that CPS workers are overloaded and simply can't handle all the cases that come across their desks.
There's a 20 percent turnover rate and DES can't even fill the positions they have open right now.
Experts say beefing up the people in the trenches has to be top priority.
"They are wonderful people doing the very very best they can," said Chris Scarpati with the Child Crisis Center. "I think it's got to be the toughest job in the entire world, to know what you want to do for families, not to have the time and energy, the money to be able to do what you know that they need."
Scarpati says bringing back programs that helped the families, not just the kids, is another key step.
The plan will be put in place starting next month.
Copyright 2011 KPHO. All rights reserved.