Victim from I-10 dust storm crash identified
Posted:
Updated: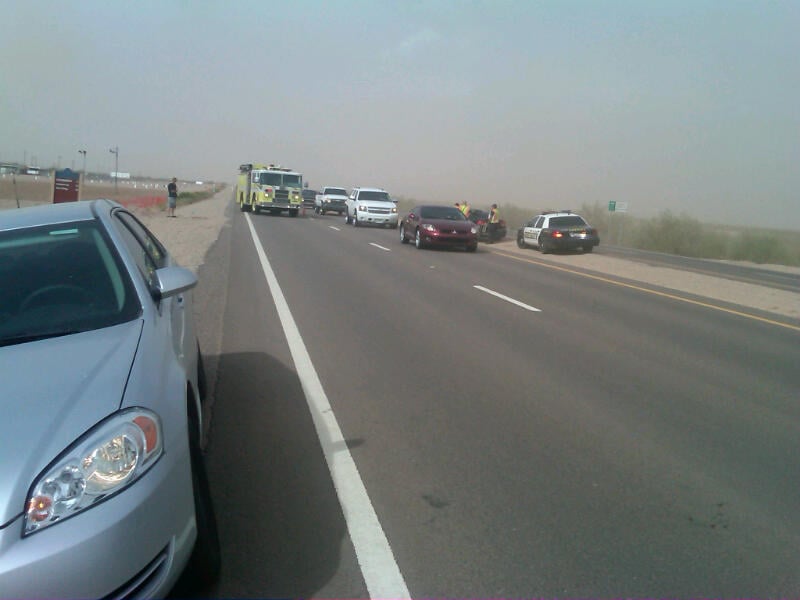 Photos courtesy: Pinal County Sheriff's Office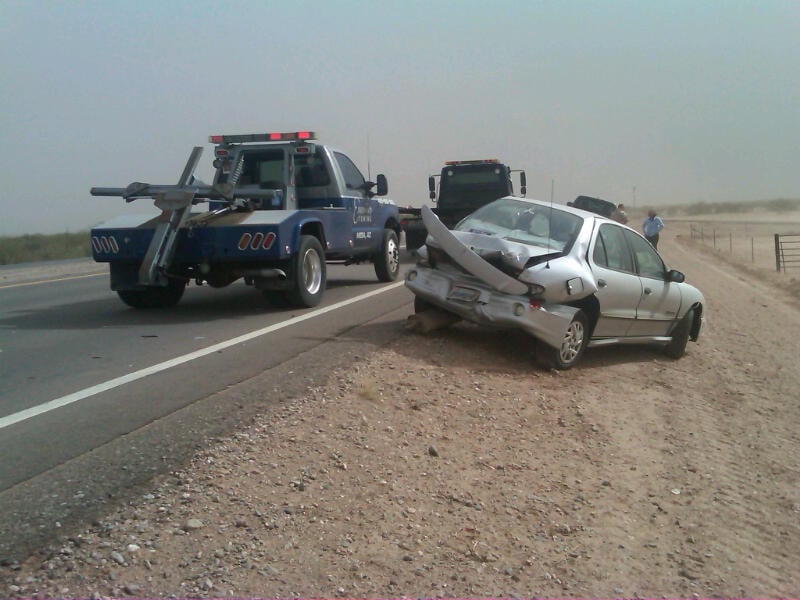 Photos courtesy: Pinal County Sheriff's Office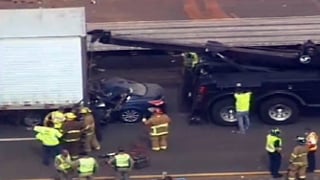 PINAL COUNTY, AZ (CBS5/AP) -
A Tuesday afternoon dust storm caused three major pileups on Interstate 10, killing a man from Texas.
An Arizona Department of Public Safety spokesman said the man was identified Wednesday morning as 65-year-old William Joseph Tatsch of Austin, TX.
Officers said Tatsch's Honda sedan collided with and was pinned under the trailer of a freight truck.
DPS said there were a total of 25 vehicles involved in I-10 crashes on Tuesday afternoon.
The first crash happened just after noon near Picacho, about midway between Phoenix and Tucson. Those collisions involved 16 vehicles, including tractor trailers. There was the confirmed death and two people with life-threatening injuries from those collisions.
Tatsch was a passenger in the vehicle driven by his wife, who was critically injured.
DPS spokesman Bart Graves says heavy dust prevented emergency crews from using helicopters to get injured people to the hospital.
The second accident happened at 1:44 p.m. Graves said it was an eight-vehicle chain reaction crash that occurred in the eastbound lanes of Interstate 10 near McCartney Road. There were multiple injuries, but non-life threatening.
At 3:49 p.m. in the westbound lanes of I-10 at milepost 175 near Chandler, a collision occurred involving two tractor-trailer rigs and a small passenger car, Graves said. Two people in the passenger vehicle were seriously injured. The lingering dust storm in the area also played a factor in this crash.
DPS called it a "major storm" and says officers responding to the crashes reported zero visibility.
"The weather system that brought this dust storm literally parked itself over I-10 for hours," DPS said in a statement.
Pima County and Marana Police Department were requested to assist with road closures and detours.
Interstate 10 is closed in both directions. At 5:48 p.m., eastbound lanes of I-10 at Picacho Peak were opened, Graves said.
Copyright 2011 KPHO. All rights reserved. The Associated Press contributed to this report.