Police intensify search for missing baby Lisa

More>>

Thursday, October 20 2011 11:03 AM EDT

2011-10-20 15:03:05 GMT
Police intensify search for missing baby Lisa
Posted:
Updated:
By Chris Oberholtz, Digital Content Manager
By Amy Anderson, Anchor/Reporter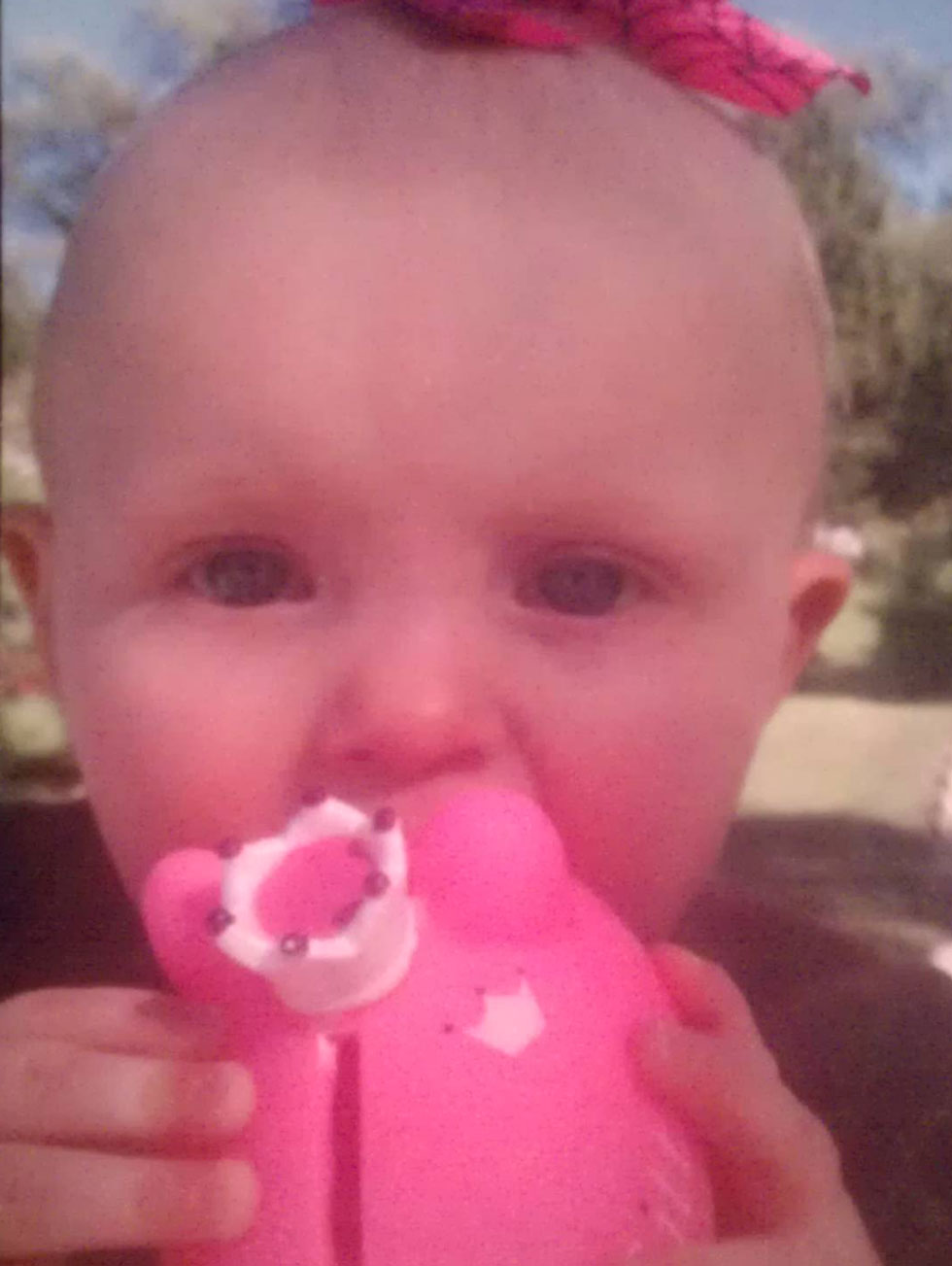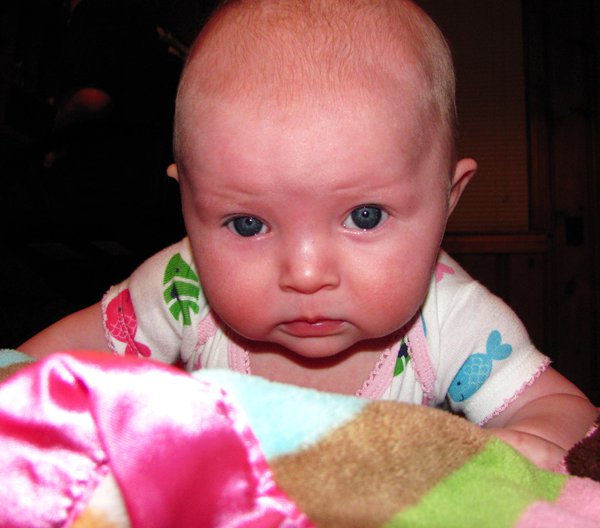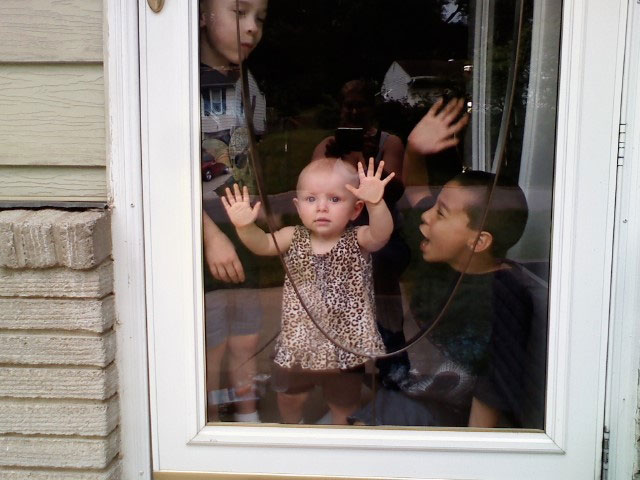 KANSAS CITY, MO (KCTV) -
Authorities have been searching for three days for the baby whose parents say was abducted from their Northland home. The search Thursday included heavily wooded areas, an industrial park and the sewers.
Dozens of officers searched the industrial park and adjacent woods in the area of Jackson Avenue and NE 34th Street Thursday morning. Some searchers were seen lifting sewer drain covers and looking inside.
Kansas City Water Department employees assisted in the search of manholes.
The parents of the missing baby, Lisa Irwin, answered questions from reporters Thursday morning about their daughter. This included making televised appearances on the national morning shows.
They said their cell phones were stolen but that nothing else appears to be missing from their home.
They also described the desperate few moments when they discovered that their daughter was missing from her crib inside their home in the 3600 block of North Lister Avenue.
They frantically searched their home but discovered only an open window, an unlocked front door and lights turned on.
"It is like they just walked in and just disappeared," Lisa's mother, Deborah Bradley, said.
Jeremy Irwin said he immediately knew something was wrong when he returned home from work early Tuesday.
Irwin said he came home from his overnight shift around 4 a.m. Tuesday. He noticed a first-floor window open in the front of the house. After checking on his sons, 6 and 8, he went to the bedroom of his daughter, Lisa, and noticed her missing. Bradley said she ran through the house screaming for her daughter but there was no answer.
Lisa's parents said they can't think of anyone who would abduct their child and that no one had shown an unusual interest in her before she was taken. Lisa's mother broke down as she said she could only think that someone snatched her child because they wanted a baby.
"She is everything. She is my little girl," Bradley said. "She means everything to our boys... We can't live without her."
Bradley repeatedly sobbed during the nearly seven minute long interview with Kansas City area reporters. She described her daughter's habits including the toys and stuffed animals she sleeps with.
"I am terrified, but I am trying to be hopeful," she wailed.
Police conducted checkpoints in the neighborhood during the overnight hours Wednesday, hoping to catch possible witnesses up in the time frame when authorities believe Lisa was taken.
Police said they have followed up on nearly 50 leads between Tuesday night and Wednesday morning.
Kansas City Police Department spokesman Capt. Steve Young reiterated that the family is cooperating with detectives and the community support has been overwhelming to investigators.
"We have stopped people in the middle of the night coming from work to question people. We've run road blocks," Young said. "We have knocked on over 300 doors over the past several days. We've had over 300 people give consensual search of their residences... That's not a small thing. We very much appreciate their cooperation."
Lisa's parents made their first emotional plea for her safe return Wednesday afternoon.
"We just want our baby back. Please bring her home," Bradley tearfully pleaded.
Irwin spoke softly and slowly as he asked his daughter's abductor to drop her off somewhere. He also asked the public to provide tips.
"Anything, even the smallest bit of information could help lead to her return," said Irwin, who sniffled several times during his initial remarks. "Anybody who have her. You can drop her off at any place safe, a fire station, a hospital, a church, no questions asked."
As he was speaking, the baby's weeping mother interrupted him to plead for her daughter's safe return.
"Our two other boys are waiting for her," Bradley said. "Please. Drop her off anywhere, we don't care, just somewhere safe. Where she can come home, please."
Irwin also thanked all the searchers and volunteers who are assisting in finding his daughter.
Crime scene technicians in white suits on Wednesday are combing the parents' Northland home and backyard for clues in an effort to find Lisa. Agents focused on a first-floor window through which the family believes the kidnapper entered the home.
Dogs are also being used in an effort to find the girl's scent. Officers on all-terrain vehicles searched a sandpit north of Highway 210 Wednesday afternoon.
A Kansas City patrol car is stationed outside Lisa's home around-the-clock.
Police issued an Amber Alert about 7:15 a.m., about three hours after her parents said they discovered her missing. The parents said the girl was snatched from her crib as she was sleeping.
Detectives met early Wednesday morning to determine the next step in the investigation. The couple's older sons are being watched by neighbors.
Young on Wednesday said the parents are assisting detectives.
"Nobody knows more about what's going on in that house than the parents do," Young said.
More than 300 residents who live in the area have consented to have their homes voluntarily searched, he said.
Several residents told KCTV5 that they had nothing to hide and were happy to assist police in their efforts to find Lisa. Parents also said they are taking more precautions to ensure their family's security and talking to their children about stranger danger.
Wednesday's developments came after an extensive search Tuesday. KCTV5's Amy Anderson reported about 10 p.m. Tuesday that more officers arrived at Lisa's Northland home. Anderson said the crime scene area was apparently expanded and "officers are once again zeroing in on the house and backyard."
Authorities said the suspect entered through a bedroom window and snatched the baby from her bed as she was sleeping.
She was last seen on Monday around 10:30 p.m. when her mother put her to bed in a crib, police said. Her father is an electrician and he arrived home from an overnight shift about 4 a.m. He discovered Lisa missing and frantically called police, friends and family told KCTV5.
Irwin became emotional at times as he waited outside his home Tuesday for answers about his daughter's disappearance. Friends and family came by to offer their support.
Police said they issued the Amber Alert about 7:15 a.m. Tuesday in part because Lisa lived with both her parents, who were at home and are accounted for. The Amber Alert was canceled at 7 p.m. since the public awareness has been raised, but police said they would continue to search for Lisa.
"The family is being cooperative with detectives," Young said. "If there were any holes in their story, we would know by now. There are no holes in their stories. There is a 10 month old who isn't where she belongs and we are trying to find her. We will keep going bigger as long as we need to."
More than 100 law enforcement officials are looking for the girl. This includes local, state and federal officers including agents from the FBI. Officers on horseback are involved in the search along with police dogs. Firefighters with rappelling equipment are also assisting.
"What makes this case unusual is we still haven't really developed any hard information to go off of," Young said.
According to police, it appears the suspect entered and exited through a bedroom window. Young said a first-floor window appeared to have been tampered with. Police waited more than three hours to issue the Amber Alert because they wanted to interview family members and ensure their stories checked out.
Lisa has blue eyes and blonde hair. She is 30 inches tall and weighs between 26 and 30 pounds.
Lisa was last seen wearing purple shorts and a purple shirt with white kittens on it.
Lisa is described as having two bottom teeth, a small bug bite under her left ear, a beauty mark on her right outer thigh and currently has a cold with a cough.
Neighbors told KCTV5 they are upset about what has happened in their peaceful neighborhood and plan to keep windows closed and locked from now on. One neighbor described seeing a strange man walking through the neighborhood on Monday.
One neighbor told police that a stranger was seen walking a baby wearing only a diaper about 1 a.m. in the street by the baby's home. Young said this tip didn't pan out.
The public is asked to avoid searching the area because "maintaining the integrity of the scene is paramount," Young said.
Even though the Amber Alert was canceled Tuesday night, Young emphasized this doesn't mean that detectives aren't working just as diligently to find the girl.
"They are going to work this thing until the end," Young said. "The main point here is to find this child and get her back home safely."
Anyone with information is asked to call the TIPS Hotline at 816-474-8477.
Follow @AmyKCTV5 for updates on the #AmberAlert for missing 10-month-old #LisaIrwin taken from her home in Kansas City.
Copyright 2011 KCTV. All rights reserved.