UPDATE
Phoenix man sentenced in 9-hour standoff
Posted:
Updated: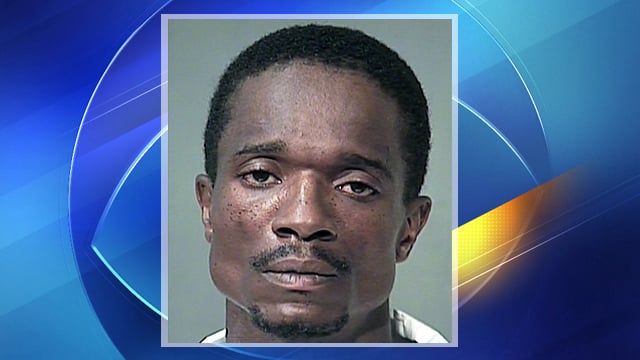 Wentworth Hemmings
PHOENIX (CBS5) -
A Phoenix man has been sentenced in a hostage situation that lasted more than nine hours.
Judge Bruce Cohen sentenced Wentworth Hemmings, 40, to 31 years in prison and lifetime probation with sex-offender terms, according to the court spokesperson.
Hemmings was charged with one count of attempted first-degree murder, six counts of aggravated assault with a deadly weapon, six counts of kidnapping and two counts of sexual assault.
In October 2011, Hemmings entered the home of his former girlfriend who had restraining order against him.
Police said four of the ex-girlfriend's children were asleep at the time. Once they awoke, Hemmings threatened the 35-year-old woman and her children at gunpoint.
The woman managed to escape by running out the front door with a 20-month-old daughter she shares with Hemmings.
Officers evacuated neighbors in the area and established a perimeter around the home.
Sgt. Steve Martos said the 14-year-old daughter of the ex-girlfriend claims she was assaulted by Hemmings after her mother escaped. As she ran from the home, Martos said Hemmings opened fire. The teen was not struck.
A 16-year-old boy and 5-month-old child remained in the home until Hemmings surrendered about 6 p.m.
Authorities say the 14-year-old daughter was hospitalized and her injuries were consistent with sexual assault.
Hemmings has been booked on one count of attempted murder first degree, six counts of aggravated assault with a deadly weapon, two counts of sexual assault as well as several counts of kidnapping.
Copyright 2012 CBS 5 (Meredith Corporation). All rights reserved. The Associated Press contributed to this report.