Dirty Dining, Sept. 22: Amazing Jakes, 8 violations
Posted:
Updated: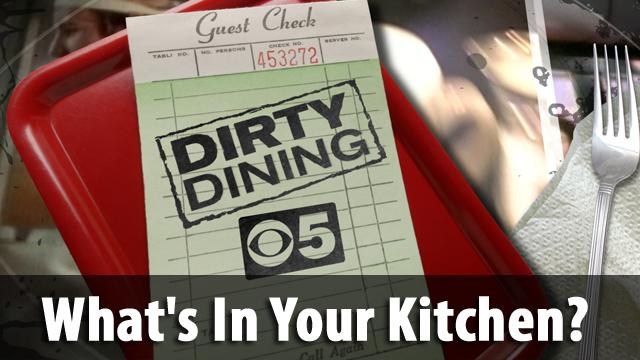 Every week CBS 5 News is sent a list of restaurants that have been recently inspected by Maricopa County's Environmental Services Dept. CBS 5 News selects five restaurants with some of the highest number of "Risk Factors." According to health inspectors, risk factors are considered major health code violations. For more details on the restaurant inspection scoring system visit http://www.maricopa.gov/
Tom's BBQ
4920 S. Gilbert Road
Chandler
5 violations
Magon Yard
2625 E. Bell Road
Phoenix
6 violations
Berge Ford
460 E. Auto Center Dr.
Mesa
6 violations
Amazing Jakes
1830 E. Baseline Road
Mesa
8 violations
Dean's List – Those with perfect scores
Applebees
20535 Alma School Road
Mesa
Chick-Fil-A
7000 E. Mayo Blvd.
Phoenix
Wendys
3422 W. Anthem Way
Anthem
Pizza Hut
3354 N. Goldwater Blvd.
Scottsdale
Mr. Goodcents Subs and Pastas
18413 N. 19th Ave.
Phoenix
Club Tanning
109 E. Southern Ave.
Tempe
Copyright 2011 KPHO. All rights reserved.