Accused road rage killer says he acted in defense
Posted:
Updated: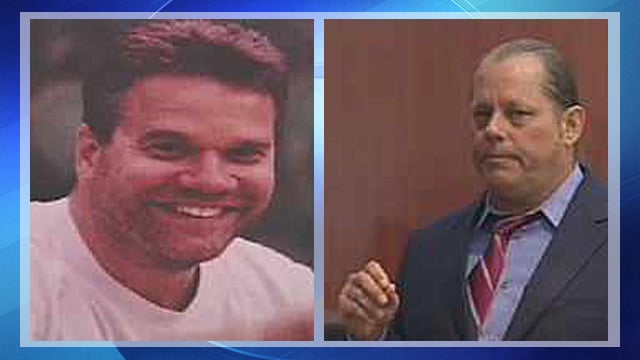 Orville Beasley (l), John Stuart
The trial for a man accused of shooting another in a fit of road rage began today. John Stuart is accused of shooting Orville Thomas Beasley in the face on Jan. 29, 2008.
It was an emotional day in court when the victim's wife took the stand to describe what she says happened. But the defendant - who's representing himself in this case - says he's the victim.
The encounter happened at the intersection of Pinnacle Peak and Tatum. Prosecutor Susie Charbel says Beasley and his wife were driving home after having some drinks. Charbel says Stuart passed them in his car and the two met at the intersection.
"Mrs. Beasley looks at the defendant and the defendant makes a face and gives her the finger with both hands," Charbel said in her opening statement. She claims that gesture led to shouting, which led to Beasley getting out of his car. Then prosecutors say, Stuart pulled the trigger.
"The defendant shot and killed Mr.Beasley, shot him in his right eye," Charbel said. Prosecutors say Stuart then drove off, but witnesses followed him to his home where he was later arrested. Stuart told the court he was defending himself from Beasley, who was violently drunk.
"Mr. Beasley had me by the neck and pulled me out of my vehicle," Stuart said in his opening statement. Stuart says Beasley grabbed a gun that was in a compartment in Stuart's car. In his account, they fought over the gun, and it discharged.
"I'd like you to know that I believe this is a horrible tragedy, every aspect of it," Stuart told the jury.
Beasley's wife, Rebecca, testified that the last thing she saw were her husband's hands sliding off the side of the car. But Stuart's fiance, a passenger in his car, will testify that Stuart was, in fact, defending himself.
Stuart is charged with second-degree murder and drive-by shooting. He said he doesn't have any legal experience and that he's an inventor. That's important because he said he invented something to aid him in this case. We'll just have to wait and see.
Copyright 2001 KPHO. All rights reserved.