DEA: Avondale bust part of bigger picture
Posted:
Updated: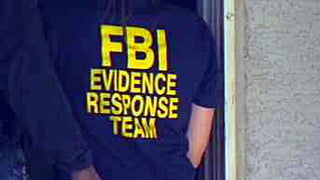 AVONDALE, AZ (CBS5) -
CBS 5 News is following developing news in the Valley.
A major police presence is turning out to be much more.
We got a tip about some action in Avondale this afternoon so our crews hit the door to check it out.
Turns out the people behind this bust go all the way to the top.
When we got there we found dozens of officers, some undercover, in a neighborhood near 113th and Litchfield Drives.
We've learned since that this all goes back to the Drug Enforcement Administration.
Investigators told CBS 5 News it's an operation that's just getting started involving folks in Phoenix as well as Southern Arizona.
They said the Avondale bust is just a piece of the puzzle.
Officials with the DEA said they're planning more searches and arrests in the coming days.
We're told there are multiple agencies on this case including the FBI and several local police departments.
No one will comment on who they're busting or what they're looking for just yet.
You can bet we'll stay on top of this one and bring you more information as soon as we get it.
Copyright 2011 KPHO. All rights reserved.