Stores discounting bath salts to sell before ban
Posted:
Updated: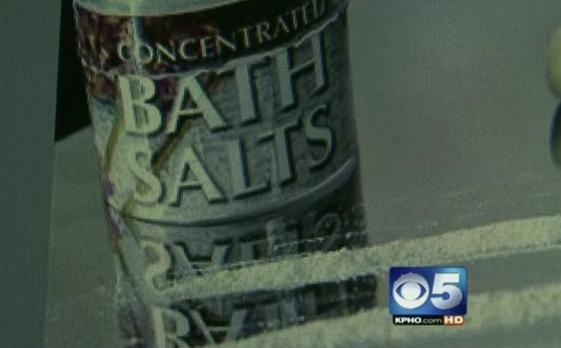 The Drug Enforcement Agency has announced it will ban the three main ingredients used in bath salts starting the first week in October.

Doctors said they're seeing a disturbing trend leading up to the ban.
"Some folks consider cocaine to be the most dangerous drug because it can kill you the first time you use it. This is along those lines," said St. Joseph's Hospital Dr. Jason Caplan.
Caplan said he has seen his fair share of unpredictable come through the emergency room at St. Joseph's, with bath salts creating unpredictable symptoms.
"You don't know what you're getting," Caplan said.
As Arizona is getting closer to the day bath salts will be illegal, Caplan said he's seeing a new trend.
"I'm worried that we're going to see more use as the deadline to the enforcement day for the ban approaches," he said.
There's a reason Dr. Caplan is concerned.
Shops selling the soon-to-be illegal drug appear to be doing whatever it takes to dump their supply before they aren't allowed to sell.
CBS 5 News found an ad with a buy one get one half off bath salts coupon. Coincidentally the coupon expires the last day you can legally buy the drug.
"I'm worried that folks will be lured into using this because it's so cheap," Caplan said.
CBS 5 News went undercover into the smoke shop offering the cheap prices, The Iron Lung on Cave Creek Road in Phoenix.
Sure enough, their bath salts are prominently shown in the display case.
Workers there had no problem touting their discounted rates.
Caplan said he expects the problem will only get worse in the coming weeks.
"I imagine the folks that have a supply of the substance will continue to cut their prices and it will become more and more tempting for people looking for a quote unquote legal substance to use," Caplan said.
Copyright 2011 KPHO. All rights reserved.