Arrests made in Peoria pawn shop robbery
Posted:
Updated: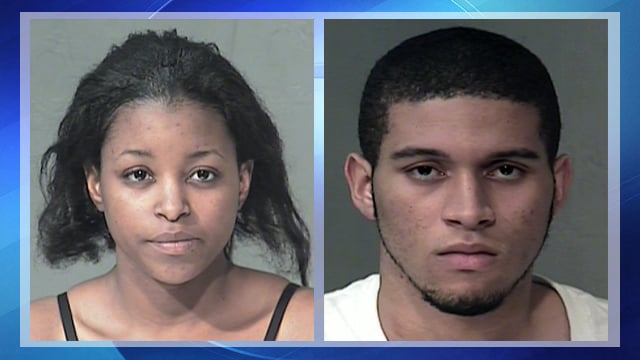 Kierra Shelton (l), Kyrie Ingram
PEORIA, AZ (CBS5) -
Three people were arrested over the weekend in connection with the theft of 15 weapons at a Peoria pawn shop.
Police said two men with guns drawn stormed an EZ Money pawn shop at 75th Avenue and Peoria late Saturday afternoon. Two employees and three customers were in the store at the time.
One of the suspects took out a hammer and smashed a glass case and stole the hand guns, officers said. The pair fled the scene and hopped into a car with a female driver, officers said.
Victims were able to jot down the license plate number and called police. Officers said it was registered to an address in Avondale.
Shortly after the suspects fled the pawn shop, police said the pair pulled a gun on a couple in a Wal-Mart parking lot near 79th Avenue and Peoria.
Police said they made three arrests on Sunday. Officers spotted Kierra Shelton walking out of an Avondale home. They said she is the daughter of registered owner of the getaway car. After a 20 minute standoff, officers said the other two men, Jamal Davis and Kyrie Ingram, were also apprehended in the home.
Copyright 2011 KPHO. All rights reserved.