Man shot dead on I-10, police ask public for help
Posted:
Updated: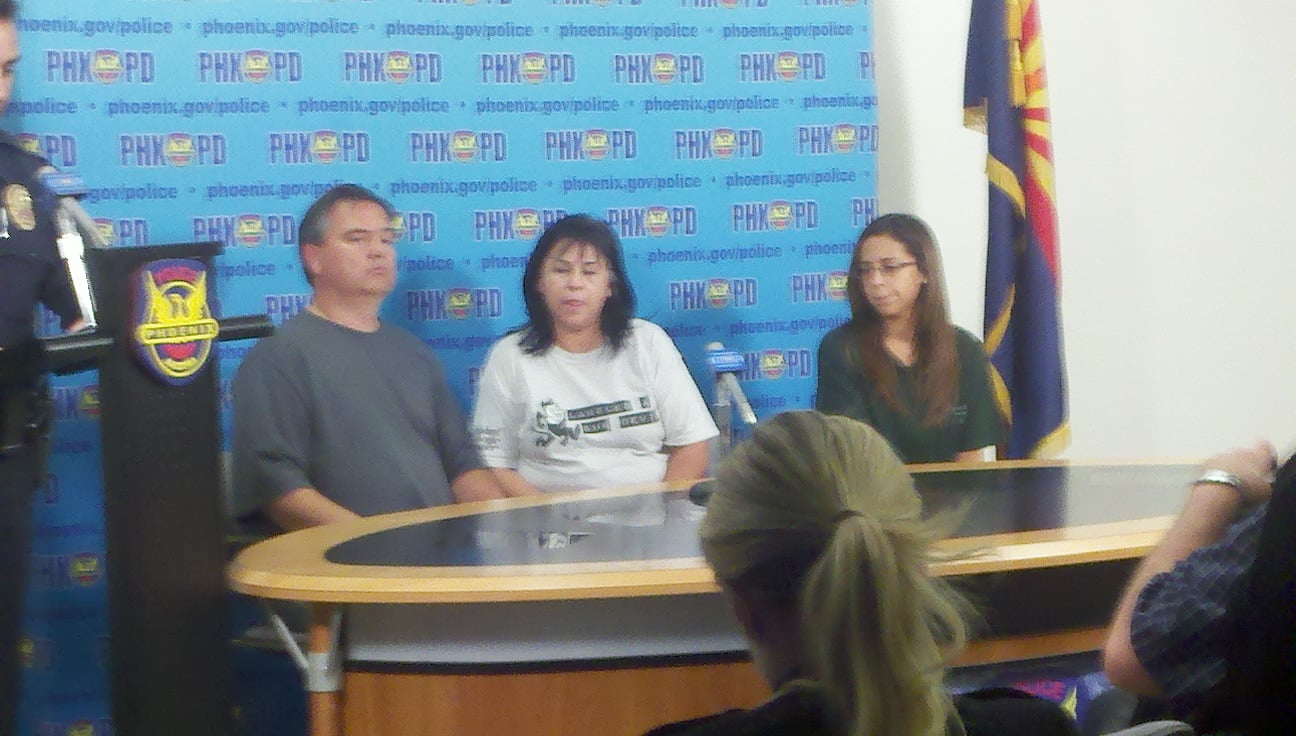 Michael Arvallo, 49, a father of four, was shot in the head while driving home from a charity event Thursday night. It happened on the I-10 and police say they have no leads.
Police say they got a call around 10:30 p.m. Thursday reporting a car accident on I-10 near 51st Avenue. When rescue crews got there, they stumbled upon a homicide investigation.
"He wanted to finish his soda so I left and that's the last time I saw him," said Michael's brother, Manuel Arvallo. He told CBS 5 News
He invited his brother to a 'bowl-a-thon' raising money for charity Thursday night; but Michael didn't make it home.
"Last night at about 10:30, Department of Public Safety officers responded to what they believed was an injury collision," said Sergeant Steve Martos with the Phoenix Police Department. Witnesses say they saw Michael swerve across the highway and end up in a median. But when rescue teams arrived they realized the car accident was not a result of a medical emergency.
"They discovered that he did not die based on a collision but rather received a fatal gunshot wound," Sergeant Martos said.
Investigators closed I-10 until around 8 a.m. Friday. Police say they have little to go on but tell us someone outside Michael's car pulled the trigger because he was driving alone. They don't believe anyone had any reason to hurt him and think Michael may be a victim of road rage.
"It's very senseless," said Manuel.
"We want to find out who did this, and why, what happened," said Katherine Jaramillo, Michael's girlfriend of four years.
Now the family is asking anyone who may have information to come forward to bring justice to a valley volunteer, passionate architectural drafter, and devoted father of four. "He was a great brother, good family man," Manuel said.
Michael's family said he spent most of his life here in Arizona and three of his kids live here in the valley as well. The family has set up an account at Bank of America to help with funeral expenses.
Police won't say if there was a camera pointed in that area but they say they're looking at footage from all cameras nearby. Police will not yet confirm from what angle Michael was shot at or if multiple rounds were discovered.
Copyright KPHO. All rights reserved.