Tantric teacher calls out Goddess Temple founder
Posted:
Updated: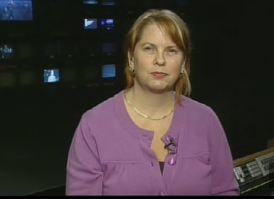 Tanja Diamond
A police raid on a Phoenix church last week has received national attention.
Now, an expert on tantric sex is calling out the leader of the Phoenix Goddess Temple for giving a bad name to what she says is a good practice.
"It was created to harness universal energy to use through your body to enhance how you live, how you think, how you breathe," said Tanja Diamond, author of "Beyond Sex: Tantra- A Practical Guide to Extraordinary Living."
Diamond has spent the past 25 years practicing and teaching people the philosophy of tantra, and she's worried that the police bust of the Phoenix Goddess Temple will tarnish the tantric name.
"I do believe in sexual healing, I do believe we need places where that is legitimate and things are happening, but that doesn't look like people lining up to have an appointment, leaving some money, leaving in an hour," said Diamond.
Last week, law enforcement officials in Phoenix and Yavapai County arrested Tracy Elise, the founder of the Phoenix Goddess Temple, and more than a dozen women who worked with Elise.
Investigators said the women were prostitutes working under the guise of healers, and Diamond says she's in the minority in the tantric community of believing the police got it right.
"I do tantra coaching via phone, via Skype, and my clothes don't come off, my clients clothes don't come off," she said.
Copyright 2011 KPHO. All rights reserved.