Suspect in Phoenix Goddess Temple raid defends 'religious practices'
Posted:
Updated: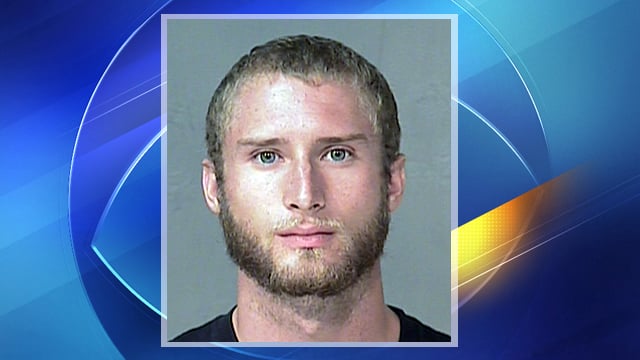 Alex Averill
One of the 18 people behind bars accused of running a prostitution ring at a so-called church called the Phoenix Goddess Temple is defending what they call "religious practices."
Alex Averill, 23, claims nobody had to go near his root chakra to experience his healing powers.
"Do I have sex with seekers? Well, I'm not going to even fully answer that question because it's sacred information," Averill said in a CBS 5 News interview.
Authorities say a six-month investigation resulted in the arrest and indictment of 18 people connected to the temple.
The Maricopa County Attorney's Office says evidence gathered by undercover investigators indicates that men and women "practitioners" working at the Temple were in fact performing sex acts in exchange for money.
But employees maintain they only accept cash donations for what they call "religious services."
"I knew that me being apart of the Temple at the young age, that in ways I would be a warrior for this, for what I am right now," Averill said.
Averill's bond was originally set for $51,000 but was reduced to $5,000.
Among the arrests was Tracy Elise, who was believed to be the Mystic Mother and temple founder.
Police say the temple and two sites in Sedona have been under investigation for prostitution for months, pulling in tens of thousands of dollars in cash.
Copyright 2011 KPHO. All rights reserved. The Associated Press contributed to this report.