'Goddess Temple' investigated for possible prostitution activity
Posted:
Updated: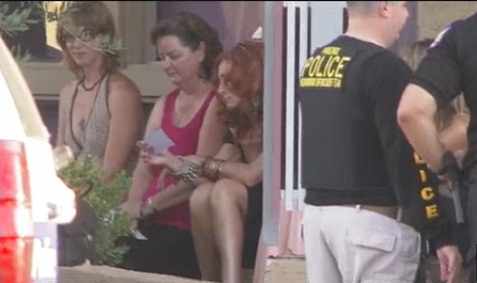 Phoenix police confirmed they served a search warrant at the Phoenix Goddess Temple near 24th Street and Thomas Road late Wednesday afternoon.
CBS 5 News has learned investigators were looking into allegations this temple may actually have been a house of prostitution.
Police said all five men and 11 women who were at the facility were detained, including the operator of the facility. Many of those detained tried to shield their faces from television cameras.
"We can say that out of the 15 or 16 people being detained, not all of them are employees here," said Sgt. Steve Martos, spokesperson for the Phoenix Police Department.
CBS 5 News has also learned this was part of a long term investigation that spanned from the Valley to Sedona. Police served three additional search warrants in the Sedona area and detained several more people for questioning at those locations.
No one was available for comment at the Phoenix Goddess Temple, but in the past, they've told crews they're a tantric church whose teachings include sacred sexuality. The group's also run into controversy in the past when similar allegations arose at their previous location in Scottsdale.
Martos would not confirm the nature of the investigation, saying investigators would be working well into the night and more details would be available tomorrow.
Copyright 2011 KPHO. All rights reserved.