Gilbert man, 2 sons arrested after teen beaten in park
Posted:
Updated: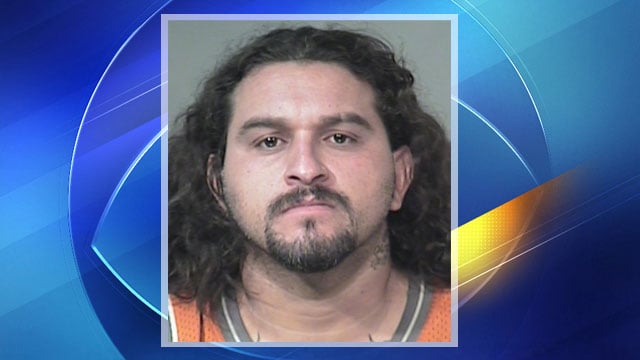 Gabriel Conde
A Gilbert man and his two teenage sons face aggravated assault and other charges after their arrests Tuesday after an after-school brawl in a Gilbert park.
Witnesses told police a man they identified as Gabriel Alberto Conde was waving a handgun at people at the park where a 16-year-old boy was beaten by Conde's two sons.
Police said Conde came to the park to referee the fight between his 14-year-old son and the 16-year-old, and that Conde's 17-year-old son stepped in after he saw his brother was losing.
Police said the sons kicked and stomped the 16-year-old on the upper body and his head while he was on the ground.
Witnesses said they tried to stop the fight but Conde blocked and threatened them while brandishing his handgun.
The victim was taken to a hospital and treated for non-life-threatening injuries.
Police contacted Conde, 33, at his Gilbert home, where he surrendered after officers surrounded his house. Police said Conde admitted owning a handgun, but denied having it at the fight. Officers obtained a search warrant and found a handgun, which they said matched the descriptions from witnesses.
Conde was booked on suspicion of aggravated assault with a deadly weapon, threatening/intimidating and contributing to the delinquency of a minor.
Copyright 2011 KPHO. All rights reserved.