Jakscht back in court, asking for release
Posted:
Updated: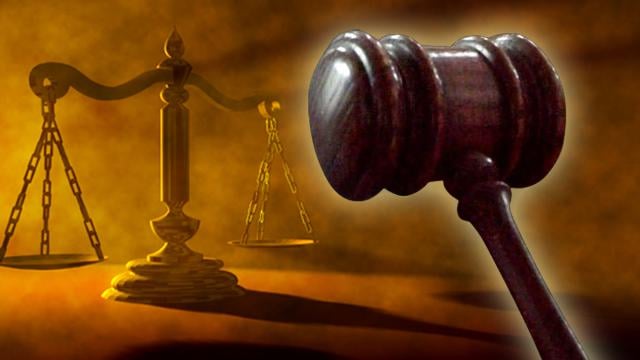 The man accused of hitting a group of motorcyclists, killing four of them in March of last year returned to court Friday.
Just last week a judge declared a mistrial in the manslaughter case against Michael Jakscht, but now his attorney is asking the judge to lower his bond allowing him to get out of jail while he waits for a new trial.
It was a very emotional day in court as family members of those killed in the crash asked the judge not to release Jakscht arguing he still poses a risk to the community.
"He is out in jail and has the freedom to do some things. My daughter, bless her heart, is sitting in my bedroom in an urn waiting for this to all be over with so I can put her to rest. Please do not let him out," said Barbara Rich, a mother of victim.
Lorri Lizarraga's husband was severely injured in the crash she also begged the judge saying, "To let someone out on the streets who did what he did is a crime. He committed a crime, he was high he did drugs he should not be out there to hurt my family any more, your family any one else's family."
Jakscht's attorney, Robin Varco, argued that the $1,000,000 bond originally placed on her client's release was far too high. She told the judge that the evidence against Jakscht was not enough to convince a jury he was guilty of manslaughter, therefore he deserved a chance to get out of jail until his new trial begins.
However, the judge said the charges against him did warrant the million dollar bond, and he felt that since Jakscht does not have a job, a place to live, or family in the state he could pose a flight risk.
After court Varco called the ruling unfortunate, "He is disappointed obviously he wanted to be released, he was hoping that he would be released, but he will have to stay in and we will have to try the case as quickly as we can to get the best result."
Jakscht is still facing 13 counts including manslaughter and aggravated assault after a dump truck he was driving ran over a group of motorcyclists killing four people and severely injuring 5 others. Investigators claim Jakscht's was high on meth at the time, however he claims it was faulty brakes that caused the crash.
Attorneys will be back before the judge Monday when they will work to set a date for the new trial.
Copyright 2011 KPHO. All rights reserved.