Phoenix officers ordered to give DNA in Drenth case
Posted:
Updated: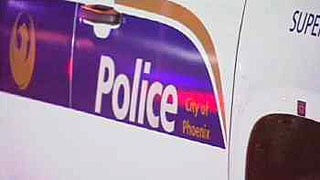 It's been 10 months since Sate Capitol Police found Sgt. Sean Drenth's body lying on the ground outside his police unit under suspicious circumstances.
While investigators say they still don't know if his shooting death was a murder or a suicide, CBS 5 News is learning they are still digging into who was there the morning Drenth died.
Phoenix Police confirmed to CBS 5 News that six court orders were served in the last week or so to gain DNA samples.
In an e-mail, Sgt. Trent Crump, a spokesman for the Phoenix Police Department, explained the orders saying, "The six city employees involved, who are not all police officers were in critical scene areas and have refused to provide an exclusionary sample to detectives after several attempts."
This is not the first time investigators have used a court order to get DNA samples in this case. Just a month after Drenth's death, CBS 5 News learned he was part of an off-duty work scandal investigation involving officers from the South Mountain Precinct.
The more than two dozen officers involved in the case were also court-ordered to submit DNA samples for comparison to the evidence collected at Drenth's shooting scene.
Investigators have never released what DNA they retrieved from the crime scene, but records show they were able to lift more than 100 fingerprints from Drenth's car the day of his death and 46 of those were unidentified.
Copyright 2011 KPHO. All rights reserved.