AZ task force helps Valley hoarders face problem
Posted:
Updated: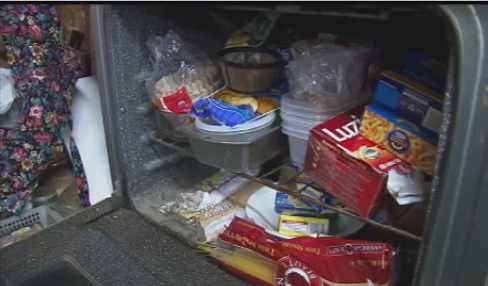 It's a hidden world many people don't want to talk about, but it's a problem that's gotten big enough in the Valley they've actually started a task force to deal with it: Hoarding.
"I just don't even know where to begin when you have this kind of chaos and this many things," one hoarder said.
She said she realizes what's in her home isn't normal.
In fact she's so embarrassed by the way she lives she's asked CBS 5 News not to share her identity.
"I'm especially attached to certain things. I can't exactly explain why," she said.
Those are words echoed by many hoarders.
"Either they don't think they have a problem or they don't want to admit it or they're so embarrassed or isolated themselves they don't know where to begin to find help," said Linda Buscemi with the Arizona Hoarding Task Force.
The hoarder who shared her story with CBS 5 News said her problem escalated when her husband passed away nearly a decade ago.
She's always been a collector.
"This is my main collection, teapots," she said.
But she said she soon realized she had trouble throwing away pretty much anything.
"There's probably packages in here that I haven't even opened yet from thrift stores," she said.
Now she's living in so much clutter she has trouble getting around.
She's in a huge house with some rooms stacked to the ceiling with junk.
She sleeps surrounded by her belongings with barely enough space to rest.
"I'm always shocked myself," she said.
She's shocked enough that she's ready for a change.
"I think they're trying. I think that we're at the tip of the iceberg right now," Buscemi said.
The Arizona Hoarding Task Force has seen a big bump in calls ever since the group was formed last year.
They're always looking for more professionals to come on board to help hoarders out.
For more information go to www.azhoarding.com.
Copyright 2011 KPHO. All rights reserved.