D-backs Win Game, Lose Marquis
Posted:
Updated: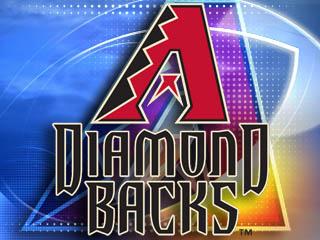 If one person has come to embody both "winning" and losing at the same time, it's actor/reality show/tabloid train-wreck Charlie Sheen. Fitting, that Sunday Sheen took batting practice with the Diamondbacks being as though they too know a thing or two about both winning and losing.
In classic 2011 form, the Diamondbacks made the fans at Chase Field wait for it. Trailing early Sunday afternoon the Snakes executed their 34th comeback victory of the season over the New York Mets, 5-3. The victory marked Arizona's 6th straight, completing the sweep over their counterparts from the Big Apple.
The win didn't come without a cost.
In the fourth inning, starting pitcher Jason Maquis bore the brunt of a come backer off the bat of Angel Pagan. The ball ricocheted off the right, plant leg of Marquis. A shot that clearly left the recent d-back acquisition a bit shaken. It wasn't until the 5th inning where the leg visibly gave out on the hill. Marquis collapsed during a wild delivery to Josh Thole, beaning the hitter and leaving both on the ground. Thole advanced to first, Marquis left the game.
A fractured right fibula is the result. According to manager Kirk Gibson he'll miss at least four to six weeks and quipped, "the x-ray machine is working".
It's the Diamondbacks sixth fracture of the season: Assistant coach Matt Williams (foot), Zach Duke (hand), Geoff Blum (finger), Stephen Drew (ankle), Xavier Nady (hand), Jason Marquis (leg).
Fractured bones, but not a fractured spirit, the Diamondbacks still are two games up on the Giants in the divisional race. However, finding an adequate replacement for Marquis does become a concern. Names that have already surfaced internally include; Zach Duke & Micah Owings.
If GM Kevin Towers looks to add some help off the waiver wire, names like; Chris Capuano, Bruce Chen and Rodrigo Lopez are a possibility.
Copyright 2011 KPHO. All rights reserved.