Crooks run out of gas, force hostage to push car to gas station
Posted:
Updated: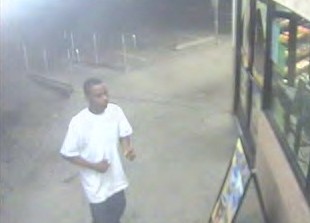 A methadone clinic near 15th and Washington streets sees its fair share of formerly sketchy people. It's designed to help heroine addicts ease off the opiate.
There was nothing easy about an early June morning.
"It was June 28 about 4:15 in the morning," said a nurse who worked there.
The nurse didn't want us to share her identity.
You'll understand why by the end of this story.
She described what happened when she pulled up to work that day.
"I was approached by a young man and I was held at gunpoint," she said.
A group of three men police believe range in age from 15 to 25 held the nine people hostage while they waited for the methadone clinic to open.
"I was terrified," the nurse said. "I think the main goal was that they were after the drugs."
But the clinic wasn't open and the bad guys didn't know the nurse had the keys.
So police said they took their money, phones and purses.
That's when it got a little weird.
"Apparently the green SUV the suspects arrived in is out of gas," said Silent Witness Sgt. Darren Burch.
Burch said the suspect made one of the victims push the suspect's car all the way to the gas station a block away.
"What is bizarre and now stupid is that the suspect then goes inside that gas station to pay for the gas," Burch said.
That's how CBS 5 News got a very clear picture of the less than bright crook.
He's about 25 years old, 5'7" tall.
The nurse has since quit her job but said that morning still haunts her.
"Always looking over your shoulder when you go anywhere or to see if there's anybody watching you," she said.
If you know what happened that day near 15th Street and Washington please give Silent Witness a call at 800-343-TIPS or 480-WITNESS.
You can also visit their web site at http://www.silentwitness.org/.
You can stay anonymous and there is a $1,000 reward.
Copyright 2011 KPHO. All rights reserved.