Powerball jackpot hits $220 million
Posted:
Updated: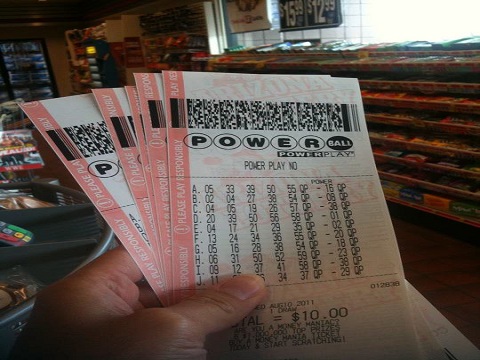 Are you feeling lucky?
Will you bank a buck for the chance to win $220 million?
Wednesday's Powerball jackpot is enticing people from all over the country and here in the valley to take a shot at their odds of becoming a millionaire.
The cash payout is more than $118 million.
Doesn't sound too bad in a down economy, right?
While some say they'd rather not waste their money with the Powerball's 1 in 195,249,054 odds, others are crossing their fingers and embracing the dream.
You can play your lucky numbers or let the computer randomly draw you a Quick Pick.
If you want to up your odds, consider the 10 most commonly drawn numbers: 20, 41, 32, 22, 7, 37, 49, 52, 38 and 42. The most popular red ball is 23.
The drawing is at 7 p.m. Wednesday.
If you win, catch your breath, maybe get a financial advisor on board, you'll have 60 days to cash-in on the 30 year annuity or one-time lump sum.
If there are no winners, the jackpot will roll-over to Saturday's drawing.
No one has hit the jackpot since June 29th when the winning ticket was sold in Georgia. That winner has yet to step up and claim the prize.
Since 2003, 4 winning jackpot tickets were sold here in Arizona.
And even if you don't hit all the numbers, chin-up, there are nine payout levels where you can win anywhere from $3 to $200,000, on up to the full jackpot.
Powerball is played in Arizona, New Mexico and 29 other states.
Copyright 2011 KPHO. All rights reserved. The Associated Press contributed to this report.