Pair sought for attempted stabbing of Fry's worker
Posted:
Updated: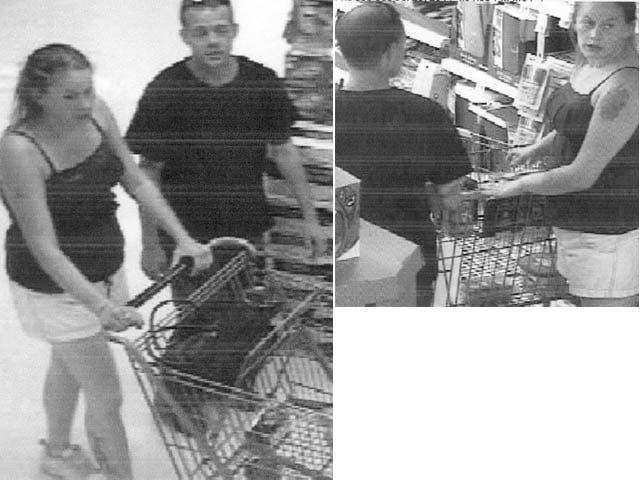 It was just a couple of weeks ago at a Fry's supermarket near Cave Creek Road and Hatcher that a couple of suspected thieves attempted to stab a store employee, according to police.
A loss prevention officer approached a man and woman who were suspected of stealing liquor. When the officer tried to get the booze back, the man pulled out a butterfly knife and tried to stab the officer in the neck. The two then took off on foot into a nearby neighborhood.
The woman in the accompanying photo has a tattoo on her upper left arm. There is a reward up to $1,000 for information leading to their arrest.
Another fugitive on police radar is Christopher Newman. He is 34 years old, 6-1, 190 pounds, and has multiple tattoos on his arms. Newman is wanted for violating probation on drug charges.
Police also need help locating 39-year-old Salvador Mendez Cardona. He's big guy, standing 6 feet tall and weighing 300 pounds. He is wanted for auto theft, operating a chop shop and trafficking stolen property.
If you have any information on these suspects, call Silent Witness at 480-WITNESS or 480-TESTIGO. You can also log on to silentwitness.org. All tips are anonymous.
Copyright 2011 KPHO. All rights reserved.