Former ASU students parlay idea into a successful venture
Posted:
Updated: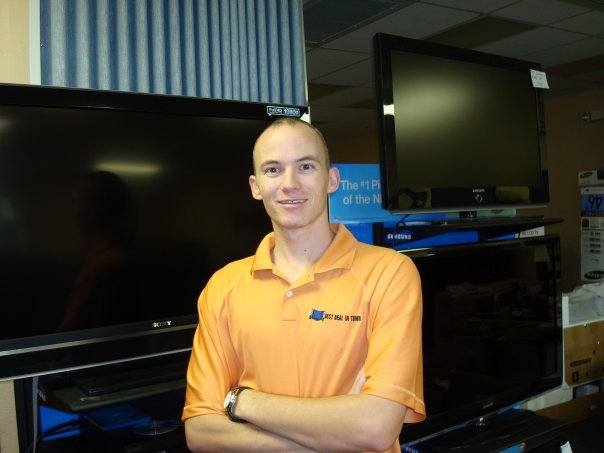 TEMPE, AZ (CBS5) -
Students often wonder -- and in the time of recession even worry -- as to what life after college has in store for them.
But two young Arizona entrepreneurs decided to take this matter into their own hands before they got out of college and before the nation's economy tanked.
Ryan Hegna and Nick Silbaugh started with merely an audio equipment repair business within their house, while they were students at Arizona State University.
Today, they are the proud owners of a booming TV resale store in Tempe called Best Deal In Town.
Unlike brick-and-mortar retail or online stores, they said they decided to come up with something unique.
Best Deal In Town gets a large percentage of its items from retail and online stores' overstock and returned sets.
Customers can visit their store, test the product of choice and then walk out with the equipment that best fits their requirements. Hegna and Silbaugh even offer a month-long warranty on all the products with a choice of three- or five-year extended warranties.
The store also carries a wide range of TV accessories such as wall mounts, cable and TV cabinets, along with a variety of furniture and other accessories. In case of product dissatisfaction, the store offers store credit and the option of exchanging a product.
Cozily located on the southwest corner of College Avenue and Baseline Road in Tempe, the former ASU students were able to take a meager business from their house to a store that has grown to become one of the largest TV stores in all of Arizona.
With more than 500 TVs from which to select, they have 32-inch LCD TVs for $199, 40-inch LCD TVs for $299, and 55-inch TVs for $649. Hegna and Silbaugh say they provide the consumer who is short on cash the affordable opportunity to own a slick 55-inch LCD.
The store is open weekends and holidays. To learn more about the wide range of products and prices available, visit the website www.bestdealaz.com or the store at 235 E. Baseline Road.
Copyright 2011 KPHO. All rights reserved.