Alleged human traffickers can't stop that special day
Posted:
Updated: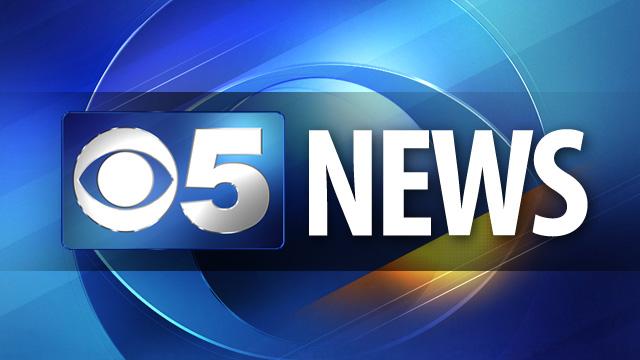 FLAGSTAFF, AZ (CBS5) -
The U.S. Marshals Service is now in control of the Sweet Nothings Lingerie/I Do I Do Bridal & Formal Wear shop in Flagstaff a day after a Federal Raid uncovered the store's owners were allegedly exploiting the labor of immigrant Vietnamese nationals.
U.S. Marshals said they took dozens of calls today and helped just as many customers in the store to sort through hundreds of orders that still need to be taken care of.
The building is a Flagstaff landmark and the family-run business had been there for more than 50 years with two stories of everything you would need for a formal affair.
Friday, the store was guarded behind lock and key while customers were escorted through a gate to get inside.
Cassandra Mueller has been coming to this dress shop for years. After two proms and two weddings, she says she never saw this coming.
"It was shocking. I mean it's a little town. I guess we should be more suspicious about little towns because it's easier to hide in little towns," said Mueller.
Four members of the McReynolds family have been charged.
Huong Thi "Kelly" McReynolds, 58; Joseph Minh McReynolds, 36; Vincent Minh McReynolds, 32; and James Hartful McReynolds, 60 were all charged with one or all of five counts including violation of conspiring to engage in forced labor.
Records show there was nearly a dozen victims, two under the age of 18 and that the crime took place over a ten year period.
Mueller knew one of the accused.
"I went to school with one of them. And then the mother is who I always dealt with. I never had a problem," said Mueller.
Five U.S. Marshals worked all day Friday to help customers and say they will continue to help customers with outstanding orders. But, there is not a computerized system. Most order were hand written, making the process even more difficult.
"We're finding that there are either missing records or no records at all. So it has been quite a challenge for us to go through what we can find and try to piece together and work with the clients and customers to them what they need and make sure they are not harmed," said Lu Himmelstein U.S. Marshals Service.
If you need help with an order, you are asked to contact the Flagstaff Marshal's Office.
Copyright 2011 KPHO. All rights reserved.