Agent: Flagstaff bridal shop owners kept modern-day slaves
Posted:
Updated: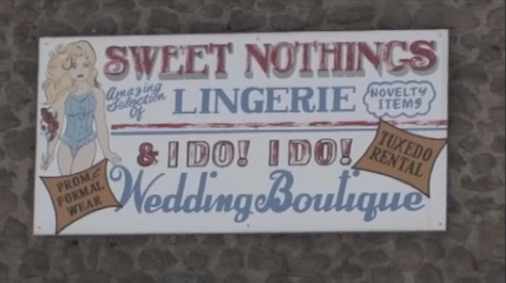 FLAGSTAFF, AZ (CBS5) -
They were lured to the U.S. with promises of a better life and an education. But those promises were broken. Instead, a group of Vietnamese were forced to work around the clock for years.
Investigators said the victims are modern-day slaves at Sweet Nothings/I Do I Do bridal salon in Flagstaff.
Nearly a dozen people, mostly women but some children, were forced to live in fear for years, until Thursday when the salon was busted in "Operation Broken Promises."
Federal agents raided the shop after learning a handful of its employees were actually victims of human traffickers.
Federal prosecutors on Thursday unsealed a five-count indictment and served arrest warrants against Flagstaff residents Huong Thi "Kelly" McReynolds, 58; Joseph Minh McReynolds, 36; Vincent Minh McReynolds, 32; and James Hartful McReynolds, 60.
Special Agent Matthew Allen of Immigration and Customs Enforcement said, "Part of the scheme that we uncovered involved recruiting individuals to come to the United States from Vietnam to get married."
Once the women got here, the suspects flipped the switch and forced the brides to work in this bridal salon, investigators said.
Allen said, "In fact they were put into a forced labor situation."
Allen said they were forced to clean the shop and spend what extra time they had cooking and cleaning for the family who duped them.
Huong McReynolds and her ex-husband, James, as well as their two adult children, Joseph and Vincent, were behind bars Thursday night.
Officials told CBS 5 News they scared the victims into staying.
Allen said, "One of the ways that they would intimidate the victims was to openly carry firearms around the residences."
They threatened to shame their families in Vietnam and said they'd abandon the victims in Mexico if they didn't follow the rules, Allen said.
David Gonzales, U.S. Marshal, said, "As part of this investigation into human trafficking, it also includes an aspect of seizing the building"
Which means all the dresses waiting for brides-to-be are now part of a criminal investigation.
If you ordered a dress from I Do I Do in Flagstaff, officials said you'll still be able to get it.
You're supposed to call the U.S. Marshals office and they'll help you.
Meantime the suspects face several federal charges.
Copyright 2011 KPHO. All rights reserved.