Broker: Wells Fargo agrees to pay millions over bad loans
Posted:
Updated: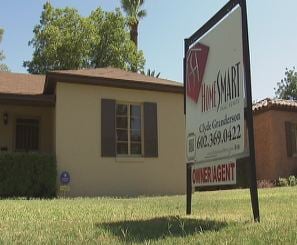 The nation's largest mortgage lender has agreed to pay back millions of dollars for leading borrowers into bad loans.
"It's about time they take responsibility," said Jim Jeffries of Phoenix.
Wells Fargo Bank has agreed to pay $85 million to the government to settle civil charges that it falsified loan documents and pushed customers towards subprime mortgages with higher interest rates during the housing boom.
"They allowed people to over-extend themselves," said Janet Green. "A lot of people lost their homes."
According to the settlement, between 3,700 and 10,000 people across the country could be compensated.
The individual payments will likely range from $1,000 to $20,000, though the total payout number has not been determined, according to Wells Fargo.
Wells Fargo neither admitted nor denied wrongdoing as part of the settlement.
"The alleged actions committed by a relatively small group of team members are not what we stand for at Wells Fargo," said CEO John Stumpf in a statement.
Glenn Stoneman of Phoenix said that Wells Fargo got off easy.
"I think they should be held accountable beyond money," said Stoneman. "They need to be held morally and ethically accountable. If they just pay money and don't admit wrongdoing, what 's the point of it?"
The Wells Fargo fine is the largest ever imposed by the Federal Reserve in a consumer- enforcement case.
Copyright 2011 KPHO. All rights reserved.