Anthem doctor convicted of murder, manslaughter
Posted:
Updated: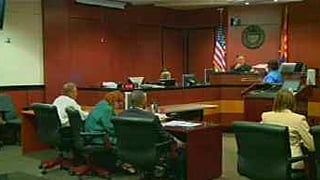 A Valley cosmetic surgeon who had three patients die has been found guilty of murder and manslaughter.
Dr. Peter Normann of Anthem was found guilty of second-degree murder Friday for the deaths of Leslie Ann Ray, 53, of California and Ralph Gonzalez, 33, of Scottsdale; and of manslaughter for the death of Alicia Santizo Blanco, 41, of Gilbert.
Gonzalez went into cardiac arrest during cosmetic surgery in December 2006. He died at a local hospital, according to a report from the Maricopa County Sheriff's Office, which conducted the investigation of Normann.

A few months later, in April 2007, Alicia Santizo Blanco died after receiving a fat injection for cosmetic purposes from Normann. The Arizona Medical Board ruled that the fat was injected into a blood vessel and then found its way to the patient's heart and lungs. The board performed an on-site inspection that found Normann's employees had no formal medical training. That prompted the board to restrict Normann from performing any surgeries or conscious sedation until further order.
In July 2007 a third patient, Leslie Ann Ray, died at Normann's clinic after a liposuction procedure. A sheriff's report stated that Normann advised Ray that his associate would be performing the surgery, but it turned out the associate was a licensed homeopathic practitioner and not licensed to perform surgery.

The board shut down Normann's clinic that month and a sheriff's office investigation led to the charges.
Copyright 2011 KPHO. All rights reserved.