Chandler man accused of burning son over Bible high 'on bath salts'
Posted:
Updated: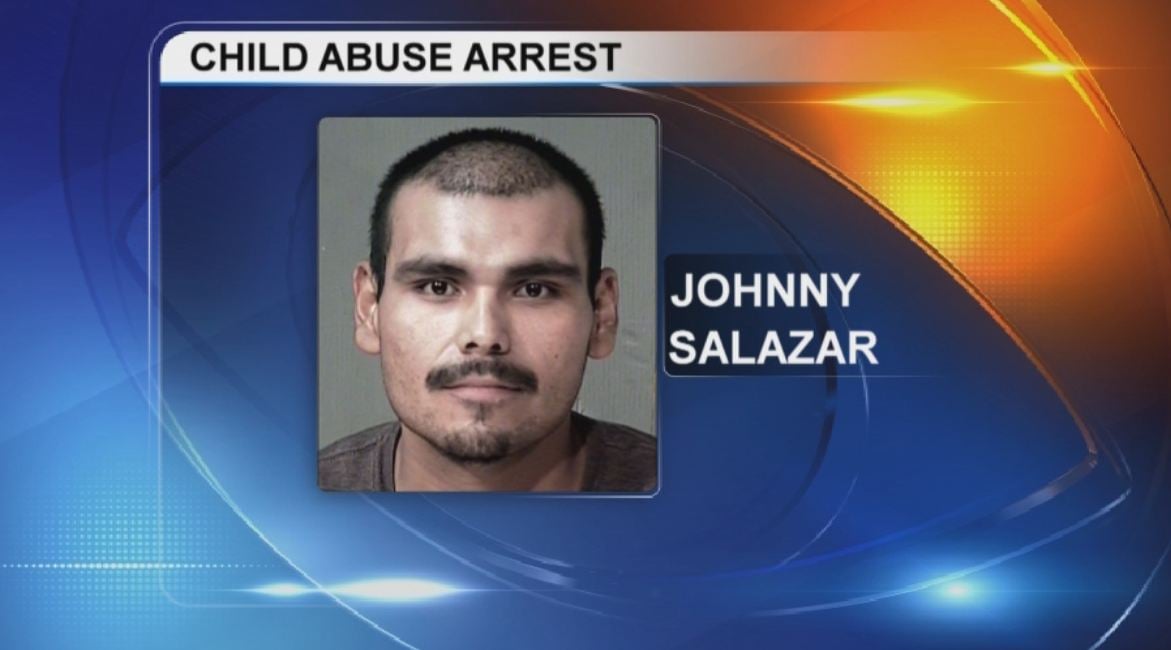 CHANDLER, AZ (CBS5) -
A Chandler woman said her son was high on bath salts when he allegedly abused his own son.
Connie Salazar told CBS 5 News that her son, Johnny Salazar, had turned to drugs after a recent break-up with his girlfriend.
On Sunday, Chandler police arrested Salazar at his home near McQueen and Chandler Boulevard for allegedly burning his 5-year-old son's hand for touching his Bible.
The 42-year-old Salazar was released after posting a $90,000 bond, according to court paperwork. He was ordered not to have contact with anyone under 18 years old.
Police said he was taken into custody with his son in his truck, and did not resist. He was armed with a 14-inch knife and a handgun and had powdered bath salts, Xanax and Soma pills on him, according to court recprds.
"The drugs just caused him to think that there were demons after him, and they thought his son would take the power out of the Bible by touching it," said Salazar.
Chandler police Sgt. Joe Favazzo said investigators did confiscate something that looks like bath salts inside the house, but they have to test it to be sure what it is.
"That wasn't my son, when he had those drugs in there it was not my son," said Salazar as she broke into tears.
"He would never do that to his children, as Johnny Salazar, he would never do that to his children."
The boy's burns were minor and investigators said he did not require medical attention.
For now, the boy and his 2-year-old brother are staying with their mother in Casa Grande.
Copyright 2011 KPHO. All rights reserved.