U.S. military admits chemicals buried In S. Korea
Posted:
Updated: June 2, 2011/6:02PM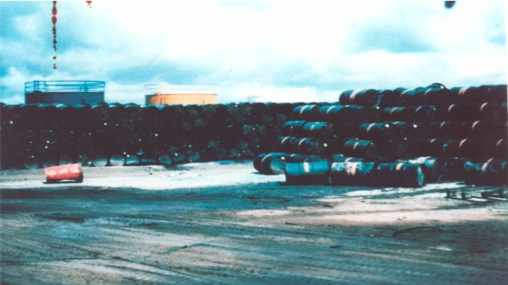 The U.S. Army acknowledged for this first time on Monday that it buried chemicals on the bases in South Korea three decades ago.

CBS 5 News broke the story of military veterans burying government toxic waste last week.

Shortly after, protesters took to the streets outside the entrance to the U.S. military base Camp Carroll in South Korea and international media flooded the area.

The Korean government demanded answers from the U.S. military and began taking water samples from around the base. Since then, the government has been on base several times in the last week to meet with military personnel.

A high-ranking U.S. Army commander on Monday admitted there were, in fact, materials buried on the base.

"While we are not sure that what we've found directly correlates to the claims made in the media, we have discovered information about materials buried on Camp Carroll in 1978," the commander said.

He said military records show soldiers buried a large number of drums that were filled with chemicals, pesticides, herbicides and solvents. He also said records indicate these materials and 40 to 60 tons of soil were dug up during 1979 and 1980 - and dumped off-base.

The U.S. Military is also saying they conducted more tests in 2004 and found no dioxin, which is the major dangerous component of Agent Orange.

The military sent a colonel to the Valley to interview Steve House, one of the veterans who first exposed the secret toxic waste burial.
Copyright 2011 KPHO. All rights reserved.