DPS: Hackers release officers' personal information
Posted:
Updated: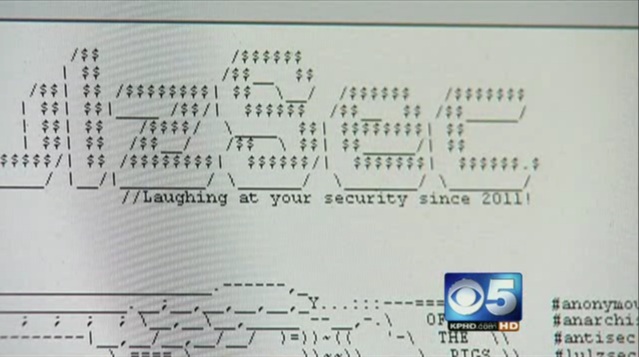 Hackers got into the Arizona Department of Public Safety's computer system and stole confidential files, phone numbers and details on drug cartels, then released the documents over the Internet.

Investigators believe the hackers may have been targeting law enforcement officers by sending them bogus e-mails and spam.

Like many people, officers likely clicked on something they shouldn't have, launching some kind of virus and giving some hackers access to classified information.

The hackers belong to an international hacking group called LulzSec, which has already taken credit for breaching websites of the CIA and US Senate.

They claim to have targeted DPS because the group opposes SB 1070, Arizona's controversial immigration enforcement law.

"You aren't aware of it until the info is out there," said Sgt. Steve Harrison who confirmed that hackers broke into their computers, downloaded classified information and then released it over the Internet.

Some details released included personal information on several officers.

"Names, home addresses, home phone numbers, their spouses names. You've now put a target on those people and really for nothing more than publicity," Harrison said.

Investigators say they don't know for sure when the computers were hacked into or how they did it. The information was released Thursday afternoon.

DPS officials insist the hackers were unable to access their main server which means they did not obtain any sensitive details on current investigations or criminal histories.

They also don't believe the hackers have any more data.

"Our feeling is if they had additional info or something really controversial they would have released it already," Harrison said.

DPS said extra security measures are being taken to protect the officers who had their personal info released.

At least one officer has moved his family out of their house as a precaution.
Copyright 2011 KPHO. All rights reserved.