5 who protested Arpaio, SB 1070 get day in court
Posted:
Updated: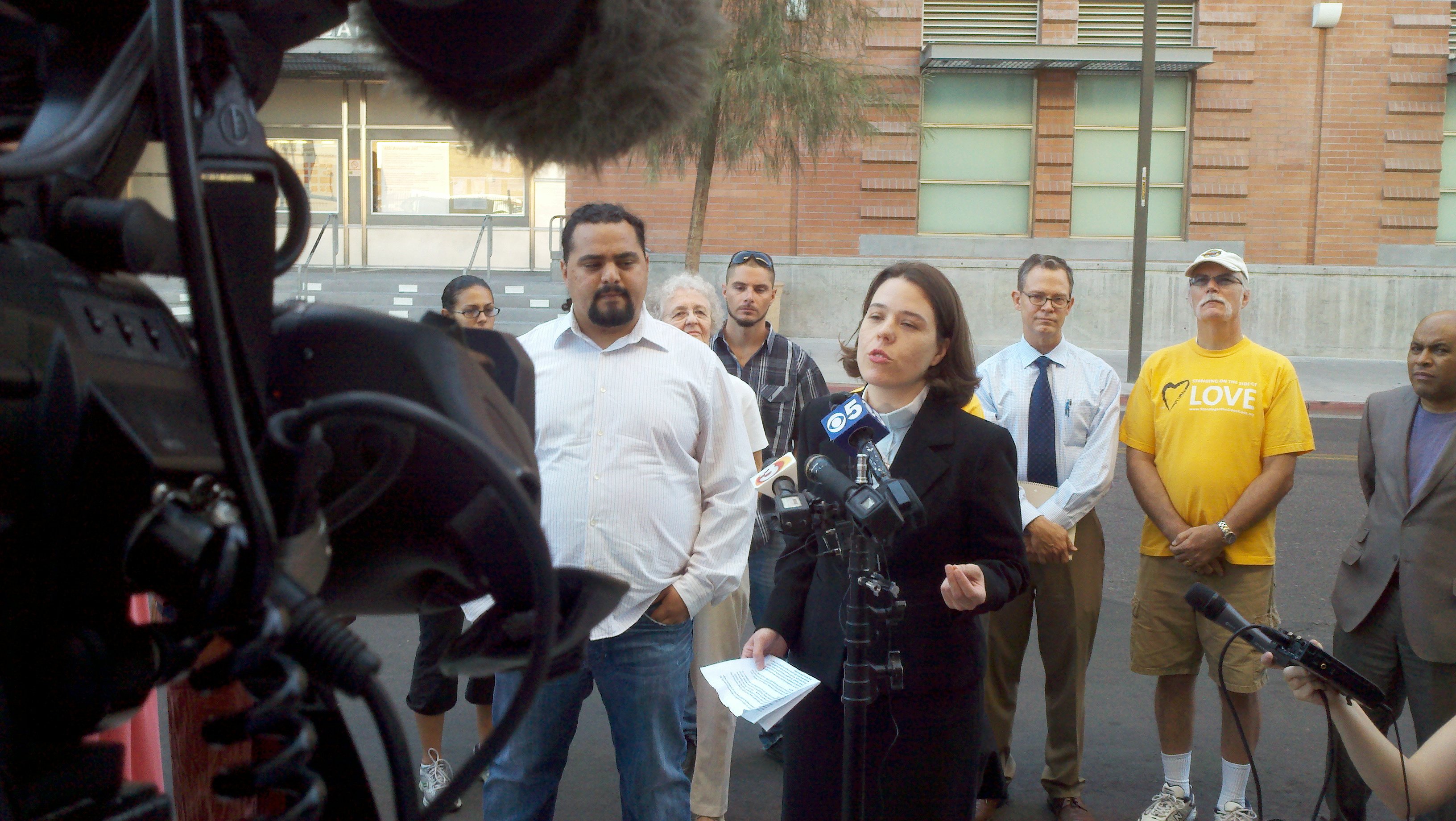 Five people arrested during a protest in front of the Fourth Avenue jail last summer appear before a judge Friday morning.
The five were protesting not only the passing of Arizona's controversial immigration law, SB1070, but also Maricopa County Sheriff Joe Arpaio's policy of conducting unannounced raids.
The protest took place July 29. During the event, the five, along with about 25 others, handcuffed themselves in front of the jail. When officers asked them to move, they refused. Instead, they had to be forcibly removed from the building and placed under arrest.
Those arrested claim they were abused by officers inside the jail and say they still bear the scars from restraints used against them.
One of the original charges of blocking a public thoroughfare was dropped. They still face charges of disobeying a police officer, a misdemeanor that could land them six months in jail.
The protesters told CBS 5 News that if given the opportunity they would protest all over again.
Today's hearing is only for the first five individuals arrested, with subsequent hearings for the other 25 to follow the rest of the month.
Stay with CBS 5 and kpho.com for developments.

Copyright 2011 KPHO. All rights reserved.