'Persons of interest' questioned about Wallow Fire
Posted:
Updated: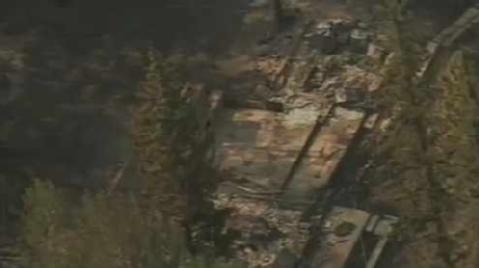 SPRINGERVILLE, AZ (CBS5) -
U.S. Forest Service officials have confirmed for CBS 5 News that they have talked with a number of "persons of interest" in connection with the Wallow Fire, the largest wildfire in Arizona history.

Anyone in the area of Bear Wallow Wilderness area, where the fire started on May 29, could be labeled "persons of interest" by the Forest Service.

Officials also confirmed that a team of fire investigators is in eastern Arizona tracking down names, addresses, license plates and talking to people as their probe into the origin of the fire continues.

Investigators said they know the fire was human-caused and started in the wilderness area. They believe the fire was started by an abandoned campfire. They would not provide names or the number of people questioned.

Rumors and speculation have ravaged the communities of eastern Arizona. Residents have expressed anger as they watch the pristine forest go up in flames because of what they believe is irresponsibility on the part of visitors to the forest.

"If it were me, I would hang them because they've destroyed a lot of lives, forest, homes for the animals. It's just a shame," said Gonzalo Gomez, who was evacuated from Nutrioso.

The U.S. Forest Service would not confirm rumors about the start of the fire and are not willing to talk officially about any details of the investigation.

Christopher Knopp, who supervises the Apache-Sitgreaves National Forest said it is common for officials to remain tight-lipped about an investigation.

"There's an ongoing investigation. So, I'm not at liberty to just talk about that because it compromises the investigation or it compromises someone's rights. So, the standard line 'It's under investigation' is where I pretty much have to stand," said Knopp.
Copyright 2011 KPHO. All rights reserved.