Better Arizona Airs Weekdays At 10 A.M.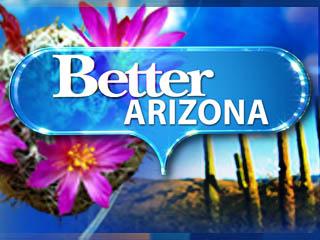 CBS 5 has teamed up with "Better Homes and Gardens Magazine," "Ladies Home Journal," "More Magazine," "Family Circle," "Parents" plus dozens of the most highly-trusted and widely-known magazines in the nation to bring you a new daily lifestyle program called, Better Arizona.
Better Arizona airs CBS 5 weekdays at 10 a.m.
This is a new generation of television for the Phoenix market. With unique content that will span the areas of home family and life, Better Arizona is a ground-breaking show for Valley viewers.
Better Arizona is packed full of practical advice, with stories on top fashion trends, make up tips, home decorating style, food and recipe ideas, relationship advice, plus up-close and personal interviews with celebrities, authors, chefs and fashion editors.
Hosts Audra Lowe and Kimberly Maus head the team of Better. Audra reports from New York City with style and fashion reports while Kimberly Maus reports on home, family and life topics.