Wallow fire now Arizona's largest-ever wildfire
Posted:
Updated: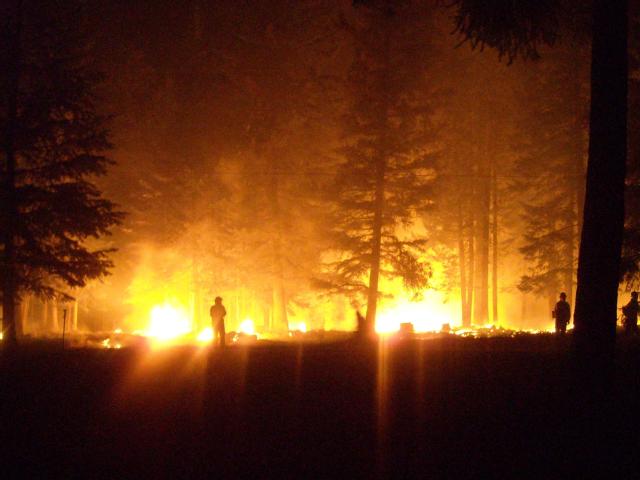 SPRINGERVILLE, AZ (CBS5) -
Fire officials with the U.S. Forest Service this morning declared the Wallow Fire the largest in Arizona history. It has now burned 469,407 acres.

Public Information Officer Stephen Miller said the Wallow Fire now tops the Rodeo-Chediski Fire of 2002, which consumed 468,000 acres.

Officials at the Incident Command Center say the Wallow Fire is now 18 percent contained.

The humidity and fuel moisture remains low and that means a potential for flying embers sparking spot fires outside containment lines.

The fire is still active in the Greer area.

Monday's activities for fire crews included mop-up and hazard tree removal in the Alpine, Nutrioso and Greer areas.

Officials were allowing roughly 7,000 residents to return home to two towns threatened for days.

But authorities cautioned the elderly and those with health problems or very young children to continue to stay away for the time being due to lingering smoke.

Fire officials on Sunday did revise the damage estimate with the discovery of two more homes in Greer and two other structures destroyed by the fire.

To guard against flare-ups, fire crews remain in Springerville and the nearby town of Eagar, the two communities where evacuation orders were lifted over the weekend.

But Apache County Sheriff's Cmdr. Webb Hogle says the blaze is "no longer a threat to the citizens" returning home.

About 2,700 other people who live in several resort communities in the Apache-Sitgreaves National Forest remain under an evacuation order.

The Wallow fire has destroyed 35 homes and cabins.
Copyright 2011 KPHO. All rights reserved.