UPDATE
AZ man sentenced in girlfriend's 2011 death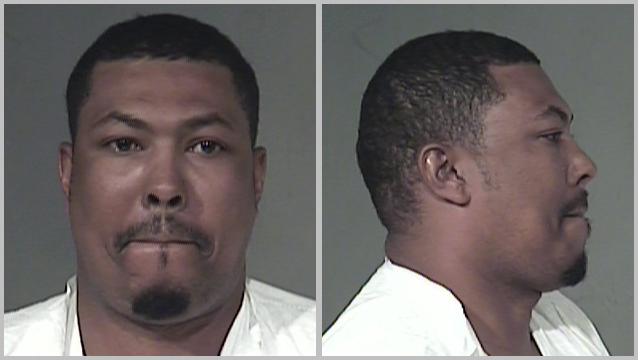 Paul Hamilton
PHOENIX (CBS5) -
The boyfriend of a woman found dead inside a pickup truck in north Phoenix has been sentenced to life in prison in her death.
Paul Hamilton, 40, pleaded guilty to first-degree murder, kidnapping and threatening in his girlfriend's death in May 2011. A judge sentenced him Friday to life without the possibility of parole.
According to court records, a woman who had been staying at Hamilton's apartment told police that Hamilton and his girlfriend, Stephanie Joyce, had a fight sometime during the day. She also told police that she heard a loud noise then saw Joyce lying on the floor of the apartment.
Hamilton, according to those records, carried Joyce's body to the woman's truck and made the woman get in with them as he drove around Phoenix. Hamilton allegedly threatened to kill the woman. He then stopped the truck, told the woman to get gas, and he left.
After putting gas in the truck, the woman flagged down a passer-by to help get her truck restarted, said police.
The passer-by, Chris Swick, said that's when he noticed a woman slumped over in the passenger seat who was not breathing.
"I looked through the windshield and it was obvious when I saw her face (that she was dead)," Swick said.
Swick said he then asked a store clerk to call police. The fire department pronounced Joyce dead at the scene.
Police set up surveillance on Hamilton's apartment and arrested him, according to court paperwork. Police wrote in court documents that Hamilton's apartment appeared to have been cleaned but police found a man's bloody shirt in a dirty clothes pile. Investigators also wrote that Joyce's body appeared to have been beaten and she had several bite marks.
Hamilton has a criminal record with at least five prior convictions in Arizona.
Copyright 2013 CBS 5 (KPHO Broadcasting Corporation). All rights reserved.