East side gang member wanted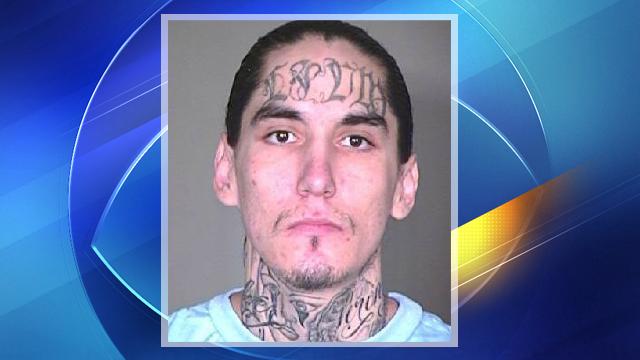 A car thief on parole who is a member of a violent street gang is the focus of this week's Manhunt Monday.
After five years behind bars in an Arizona state prison, Silvestre Raigoza was released. But the convicted car thief violated his parole, and now there's a warrant out for his arrest.
Raigoza is 25 years old, 5 foot 10 inches tall, and weighs about 168 pounds. He has black hair, brown eyes and unmistakable tattoos all over his neck and across his forehead.
Raigoza is a member of the East Side Las Cuartro Milpas gang, which operates in Phoenix neighborhoods.
If you have information about Raigoza, call Silent Witness at 480-WITNESS or 480-TESTIGO for Spanish.