Murder suspect: Billy Ivery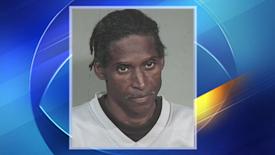 Police need help finding a man they believe can help them solve a murder mystery.
The victim was a long-time Valley resident who served his community as a volunteer for those less fortunate.
Edward Sordilla was found stabbed to death at his home in the area of 24th Street and Southern Avenue in December of 2007. Co-workers went to his house with concern when he failed to show up for work.
Sordilla worked for more than 30 years at the Arizona State Hospital. He made such an impression on those with whom he worked that they renamed the hospital café in his honor.

Police said they believe a man named Billy Ivery might have information about the killing. Ivery knew Sordilla and police want to find him to help them solve the case.
Ivery is known to hang out in the Phoenix area.
If you have any information on Ivery or Sordilla, please call Silent Witness at 480-Witness or email a tip to silentwitness.org. All tips are anonymous.