Smart Meter Made Me Sick, Mesa Woman Claims 2-21-2011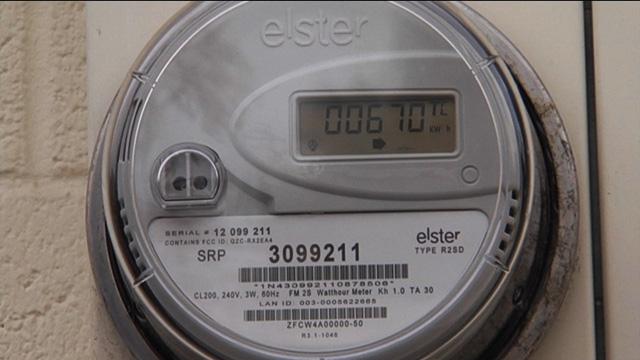 Lisa Leigh Kelly, Reporter, KPHO CBS 5 News
MESA, Ariz.The public outcry is growing louder against smart meters installed on homes by Salt River Project.
Smart meters are wireless devices that transmit a customer's electricity usage back to their utility company.

SRP has already installed more than 600,000 smart meters across the Valley.
While SRP insists the meters are safe, not everyone is thrilled with the new technology.
Loni Rosser of Mesa said she began having health problems almost immediately after SRP installed her smart meter. She complained of a constant migraine headache, severe fatigue and inflammation.
"These meters are on your house. You're exposed to them 24/7," Rosser said. "There's no relief from these signals going through the human body."
Rosser replaced the meter with Empower, a pre-paid system that does not transmit a radio frequency. She said her symptoms cleared up almost immediately.
SRP's Scott Harelson insisted the meters do not make people sick.
"It's like putting a cell phone on the outside of your house," Harelson said.
Several cities in northern California are protesting the installation of the smart meters. Dennis Norton, mayor of Capitola, Calif., said its City Council recently voted for a moratorium on the meters to halt installation until more research can prove they are safe.

Copyright 2011 by KPHO.com. All rights reserved.This material may not be published, broadcast, rewritten or redistributed.