Child porn suspect: David Creamer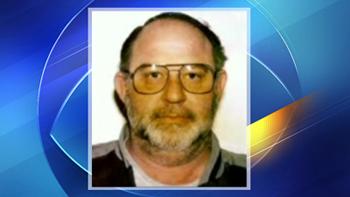 U.S. Marshals need help tracking down a fugitive on their top 15 most wanted list.
David Creamer, wanted on charges of child pornography and money laundering, has been on the run for a while but agents believe he still could be in Arizona.
Creamer was arrested in 1997 in Tucson and charged in connection with running a worldwide child pornography ring. Agents seized more than 70 firearms and 80,000 rounds of ammunition from him during his arrest, reports show.
Agents said they believe Creamer's organization distributed more than 100,000 pornographic images worldwide.
Originally from Tucson, Creamer has family and friends across the state including in the Phoenix area. He's been on the run since 1997 when he failed to show up for his trial.
Creamer is 5' 10" tall and weighs 220 pounds, although he may have gained some weight. He has blue eyes and brown hair and often has a beard and mustache.
Anyone with information is asked to call the U.S. Marshals Service at 1-877-WANTED 2.

FUGITIVE INFORMATION:

NAME: David Creamer

HEIGHT: 5'10"

WEIGHT: 220 pounds

HAIR: Brown

EYES: Blue