Mexican mafia member: Frank Angelo Higher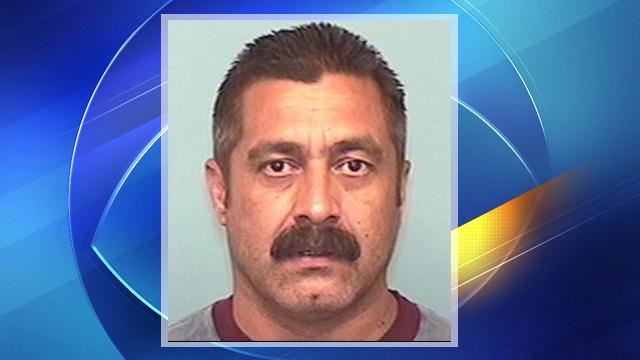 Federal agents said they believe this week's Manhunt Monday fugitive is a member of the Mexican mafia.
They said Frank Angelo Higuera's arrest was history "staggering" and they want him off the streets.
Higher is 46 years old and is 5 feet 8 inches tall. He has brown hair and brown eyes, a scar on his right cheek, and tattoos on his neck, chest and right arm.
Agents said Higher has burglarized homes in the Valley, rental equipment stores, and has been arrested for child cruelty and rape.
He's a suspected member of the Mexican mafia and is believed to be in the Phoenix or Chandler areas.
Anyone with information is asked to call the U.S. Marshals Service at 1-877-WANTED2 or Silent witness at 1-800- WITNESS.

FUGITIVE INFORMATION:

NAME: Frank Angelo Higher

HEIGHT: 5' 8"

WEIGHT: 180 pounds

AGE: 46

HAIR: Brown

EYES: Brown

RACE: White Hispanic

TATTOOS: Scar on his right cheek; tattoo on right arm and right neck.

WANTED: On charges of kidnapping, assault, child cruelty, rape, child molestation, domestic violence and theft.