Ex-cop charged in bank robberies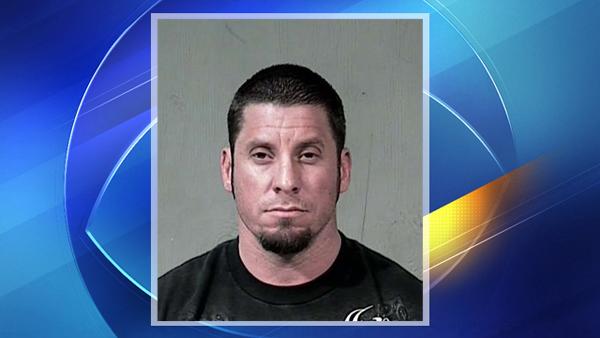 Chad Michael Goulding
PHOENIX (CBS5) -
A former Phoenix police officer was arrested Thursday on charges related to five bank robberies in 2006, according to the FBI.
Chad Michael Goulding, 40, was an officer with the Phoenix Police Department for 13 years before leaving in 2005.
A 95-count indictment against Goulding includes charges of armed robbery, kidnapping, aggravated assault and theft.
Goulding robbed five Bank of America branches in Mesa, Glendale, Chandler and Scottsdale from June to November 2006, stealing a total of $133,650, according to the FBI.
FBI Special Agent Lance Leising said the Goulding wore a ski mask, brandished a firearm and ordered customers to lie down on the floor during the robberies.
Goulding is in custody and being held on a $1 million bond.
The indictment is the result of a four-year cooperative investigation involving the FBI's Bank Robbery Task Force and the Maricopa County Attorney's Office.
"Anytime an individual commits armed bank robbery the potential for violence increase and puts everyone in danger," said Nathan Gray, FBI Special Agent in Charge, Phoenix Division.
Copyright 2012 CBS 5 (Meredith Corporation). All rights reserved.