Armed robber: Carlos Oliva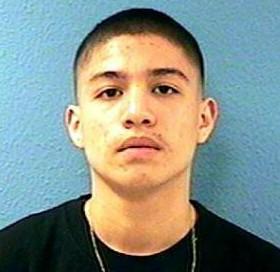 Police want help finding one of this week's Manhunt Monday fugitives who is a convicted car thief and armed robber.
Carlos Oliva, 18, uses the street name "Forgot" and has tattoos on his left arm and right fingers.

He is 5 foot, 6 inches tall, weighs 130 pounds, and has black hair and brown eyes.
Anyone with information is asked to call Silent Witness at 480-WITNESS.
FUGITIVE INFORMATION:

NAME: Carlos Olivas

ALIAS: Jose Carrillo, Adrian Sepeda, and Adrian Olivas
ETHINCITY / GENDER: Hispanic / male

HEIGHT: 5' 6"

WEIGHT: 130 pounds

AGE: 39

HAIR: Black

EYES: Brown

TATTOOS: On his left arm and right fingers

WANTED: Wanted on charges of conducting a chop shop, theft and trafficking.