Accused Phoenix Officer Wants New Grand Jury 11-15-2010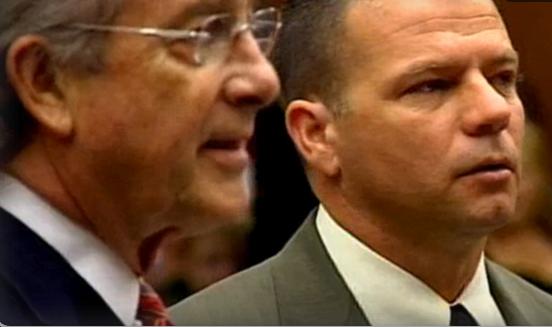 Pat McReynoldsReporter, KPHO.com
PHOENIXThe attorney for accused Phoenix police Officer Richard Chrisman filed a motion for a new grand jury late Monday.
According to the filing, prosecutors Juan Martinez and Ted Duffy omitted facts and ignored questions from the first grand jury that indicted Chrisman on murder charges.
"Doesn't surprise me at all. What does surprise me is that anyone would put him in charge of another murder case," said Daniel Raynak, a defense attorney who went head to head with Ted Duffy in a murder trial back in 2006.
"Mr. Duffy did a lot of things during the trial that in my opinion were just outrageous," said Raynak.
Raynak says Duffy's misconduct included introducing evidence after he was told not to, and making statements about evidence that simply weren't true.
Judge Arthur Anderson agreed, and after notifying the bar, Duffy was suspended for 30 days and given probation for a year.
That probation still stands, yet he is now one of two prosecutors handling Chrisman's prosecution.
"I think it's pretty clear that he knew what he was doing and he didn't care," said Raynak.
Chrisman's attorneys claim prosecutors didn't tell the grand jury about statements Chrisman made to the first responding officer immediately after Chrisman shot an unarmed man, Daniel Rodriguez.
They also claim information about Rodriguez's alleged drug use was never mentioned.
This could all be legal wrangling, but Raynak said when it comes to Duffy, beware.
"I think at this point, all of the defense attorneys should be on alert to watch him, because he's not going to play by the rules that the rest of us have to play by. He doesn't care about the rules," said Raynak.
CBS5 News contacted the Maricopa County Attorney's Office late Monday, which offered no comment about the filing for a new grand jury or Ted Duffy's past.


Copyright 2010 by KPHO.com. All rights reserved.This material may not be published, broadcast, rewritten or redistributed.