Tips for a safe Halloween weekend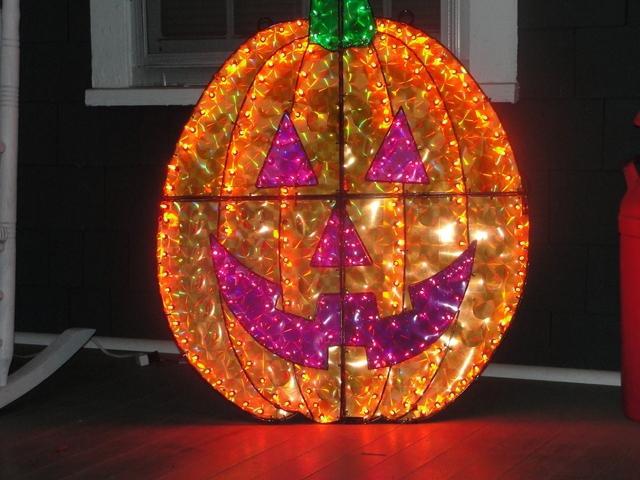 © CBS 5
PHOENIX (CBS5) -
The number of fatalities among pedestrians ages 5 to 14 is four times higher on Halloween than any other night of the year, according to the Centers for Disease Control and Prevention.
AAA Arizona offers the following safety tips to help everyone enjoy their Halloween:

Select highly visible costumes. Look for light, bright and reflective costumes that make trick-or-treaters easy to see. Add reflective tape to costumes and treat buckets and bags to increase visibility. Avoid masks, as they can limit vision.
Ensure costumes fit well. Have trick-or-treaters try on, walk and play in costumes and shoes in advance to check fit. Make sure nothing comes loose or might cause the child to trip. Check that costume accessories do not obstruct the child's view.
Review safety precautions with children. Include traffic safety rules, such as: stay on the sidewalk; cross the street at crosswalks; avoid walking in front of, behind or between parked cars; and stop at driveways to make sure no vehicles are coming in or out.
Plan trick-or-treating routes and supervision in advance. Avoid areas with heavy vehicle traffic and look for well-lit streets with sidewalks. Make arrangements for an adult to accompany young trick-or-treaters at least until the age of 12.
Get a flashlight with fresh batteries. A flashlight can help trick-or-treaters see and be seen, but it should never be directed at someone's eyes, including those of passing motorists.
Motorists, party-goers and hosts
Plan your travel route carefully. Try to avoid cutting through residential areas that will likely have a large number of trick-or-treaters. If you must drive through a residential area to reach your destination, drive slowly, avoid distractions and pay extra attention for children walking on the roadways who may not be watching for you. If providing directions to a party, make sure not to route guests through residential areas unnecessarily.
Slow down. A pedestrian is nearly twice as likely to be killed if he or she is hit by a car going 30 mph compared to if he or she is hit at 25 mph, according to the AAA Foundation for Traffic Safety. What seems like a small difference - just 5 mph - can literally be the difference between life and death. According to the foundation's Traffic Safety Culture Index released this month, a quarter of drivers report having driven 15 mph over the speed limit on a residential in the past 30 days, and 20 percent have done so more than once. However, drivers rate this as one of the most unacceptable things a driver can do.
Do not let impaired guests drive. If hosting a Halloween party, remind guests to plan ahead and select their designated driver, offer alcohol-free beverages, and do not allow impaired guests to drive. You could also arrange safe, alternative transportation in advance, or prepare to host overnight guests if necessary.
Make plans to get home safely. If intending to consume alcohol, make plans to get home safely by selecting a designated driver or ensuring cab service is available from the party location.
Have safe transportation options ready. If hosting a party with alcohol, compile a list of phone numbers including local cab companies and organizations offering designated driver services to have readily available should guests need a safe way home.
Copyright 2012 CBS 5 (Meredith Corporation). All rights reserved.
Tips for a safe Halloween weekend

More>>

Monday, October 28 2013 3:08 PM EDT

2013-10-28 19:08:29 GMT

SPECIAL SECTION: Halloween Tips and Tricks EVENTS: Find Halloween attractions near you! SLIDESHOW: Top Halloween costumes

More >

SPECIAL SECTION: Halloween Tips and Tricks EVENTS: Find Halloween attractions near you! SLIDESHOW: Top Halloween costumes

More >