Child predator suspect: Kenneth Price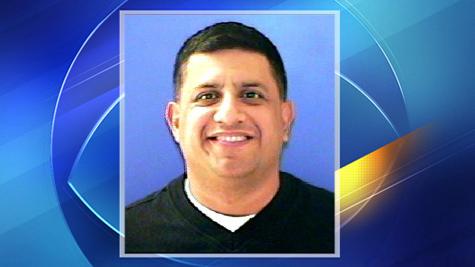 Investigators said at least six Valley girls have been victimized by 44-year-old Kenneth Price.
Price's youngest known victim was eight years old. His most recent known victim is a 14-year-old Glendale girl, according to police.

Price abused his victims after convincing them to let him measure them, police said. He told the girls he could tell how tall they would be as adults if he could measure them now.
"He is an active predator," said U.S. Marshal Deputy Eric Anderson. "He's somebody that's constantly out there looking for children to sexually gratify himself."
Price sometimes works as a private computer technician. Anyone with information is asked to call Deputy U.S. Marshall Eric Anderson at (602) 382-8717.

FUGITIVE INFORMATION:

NAME: Kenneth Price

ETHINCITY / GENDER: White or white Hispanic / male

HEIGHT: 5'7"

AGE: 44

HAIR: Black

EYES: Brown

WANTED FOR:Child molestation