Violent offender: Nicholas Venzon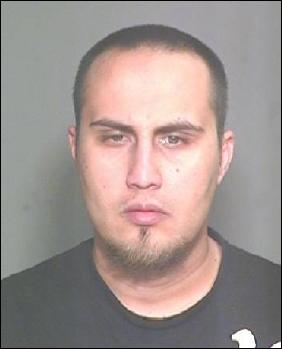 This week's Manhunt Monday fugitives include Nicholas Venzon, who is trained in martial arts, military weapons and kickboxing.

Venzon and his co-defendants were found guilty of staging a car accident. When the victim got out of his vehicle to investigate, they assaulted him with an electronic stun device. They also punched and kicked the victim while he was on the ground. Once the victim was incapacitated, they stole his property and left him laying in the street.
Venzon is wanted for probation violation after being convicted for the robbery.
Venzon has prior military, mixed martial arts, weapons, and kickboxing training. He has been known to work as a bouncer at strip clubs.
Anyone with information is asked to contact the nearest United States Marshals Office or call the United States Marshals Service Headquarters at 1-877-WANTED2.

FUGITIVE INFORMATION:

NAME: Nicholas Venzon

ETHINCITY / GENDER: White/male or white Hispanic

HEIGHT: 5'10"

WEIGHT: 215 lbs.

HAIR: Brown

EYES: Hazel

Skin tone: Light

WANTED FOR: Probation Violation After Robbery Conviction