4 charged in forcing girls into prostitution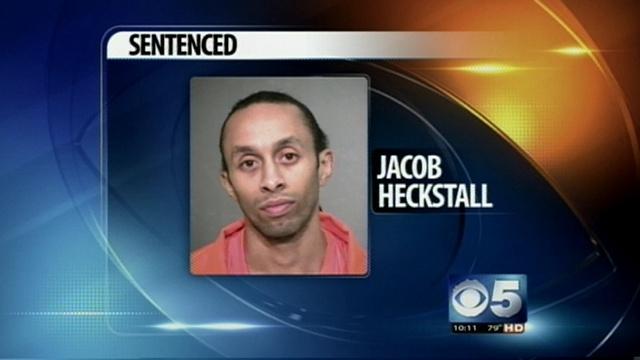 (Source: CBS 5 News)
PHOENIX (CBS5) -
Federal agents have shut down an sex trafficking ring, and in the process believe they also solved a murder.
In a 10-page federal indictment released Thursday, the U.S. attorney's office detailed how four pimps conspired to entice young girls in the Valley into their ring, and how they intimidated them into a life of slavery and prostitution.
Federal agents said one of those girls was Tanya Marie Paige. They describe her as a 17-year-old troubled teen who had just been released from a juvenile corrections facility in September 2008. Investigators said that's when two of the alleged pimps, Jacob Heckstall and George Windley, targeted her at the Metro Center Mall in Phoenix.
Investigators said Heckstall and Windley, along with Muttaqui Windley, used fake credit cards created by fellow pimp Michael Lazar with stolen IDs. Investigators said the four men allegedly used the fake cards to purchase high-end gift cards, and promised Paige extravagant jewelry and money, if she would step over to the dark side of prostitution. It worked.
The indictment said the services of Paige and the other recruits were provocatively advertised on websites like Craigslist, selling their bodies for profit. Should they rebel, investigators said, they were beaten into submission, to make sure they were too afraid to escape their prison.
In November 2008, investigators said Paige moved into the ring's headquarters, at the Quality Suites Motel in Old Town Scottsdale, where she and the other girls turned tricks full time.
But investigators said Paige's personal hell ended on July 28, 2009, just after her 18th birthday, when meeting rival pimp Brian Black for a job. He was allegedly posing as a customer, but instead was plotting to kill one of her pimps, George Windley. The plan went bad, and Paige was shot numerous times. Investigators said Black dumped her body near a golf course in Scottsdale.
Black was arrested a short time later and is charged with Paige's murder. The four alleged pimps were arrested over the summer.
The United States District Court of Arizona unsealed a five count indictment against
Jacob Heckstall, 39, of Phoenix
George Calvin Windley, 31, of Las Vegas
Muttaqui Windley, 28, of Phoenix
Michael Lazar, 42, of Scottsdale

All four of the defendants were charged with conspiring to commit sex trafficking through force, fraud or coercion; sex trafficking of a minor, and two counts of sex trafficking through force, fraud or coercion.
George Windley was charged with one additional count of trafficking with respect to peonage, slavery, involuntary servitude or forced labor resulting in death.
Copyright 2013 CBS 5 (KPHO Broadcasting Corporation). All rights reserved.