94-Year-Old Found With Vacuum On Pants 6-09-2010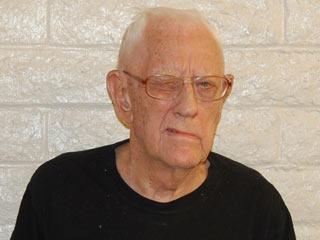 A 94-year-old Payson man was arrested last Thursday after being charged with public sexual indecency, aggravated assault and the molestation of several children.
The investigation began three weeks ago after a public indecency report was filed. Police said Dale Warren Graham was found in someone else's garage with a running vacuum cleaner attached to the front of his pants.
As the investigation continued, police said they determined Graham had contact with children and discovered he had inappropriately touched at least two of them.
The Payson Police Department would like the help of the public in identifying any other victims that may have come in contact with the suspect.
If anyone has information or believes their child had contact with Graham, you are asked to contact Detective Michael Varga at 928-474-5177 ext. 271.